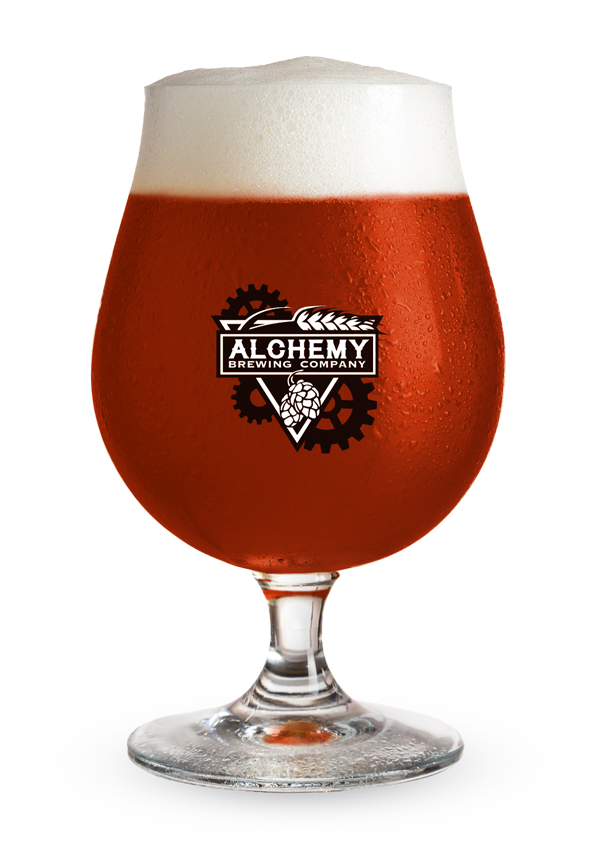 —
Naked Tree
MUNICH DUNKLE – LAGER | ABV 5.2% | IBU 21
The leaves are gone, the crisp air is here and with it comes our fall lager. Naked Tree lager is a delicious example of what a Munich Dunkle should be.  Light in body, with subtle notes of toasted malt. Perfect for the season.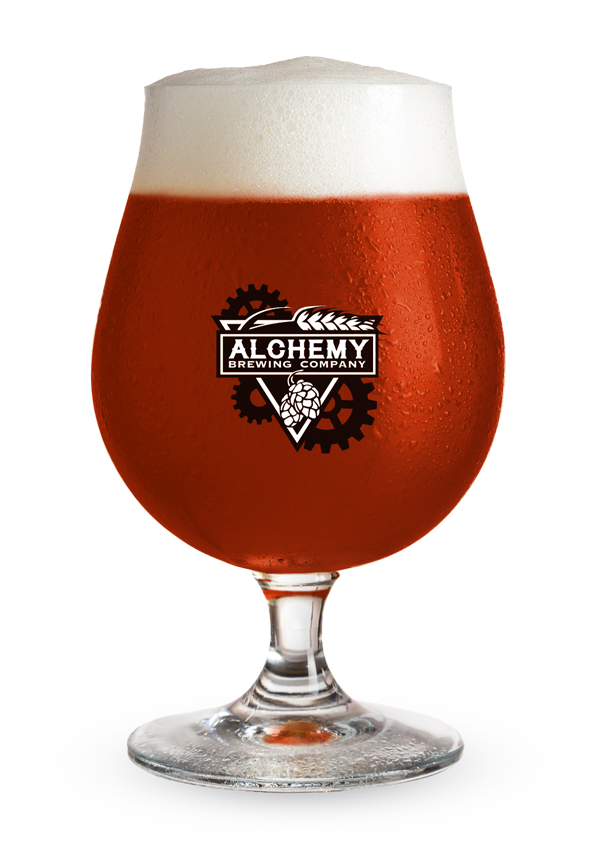 —
SugaBush
MAPLE ALE | ABV 6.2% IBU 24
Red Maple Ale. We brewed a classic Irish red ale and infused it with just the right amount of maple syrup and real maple extract. ABV 6.2% IBU 24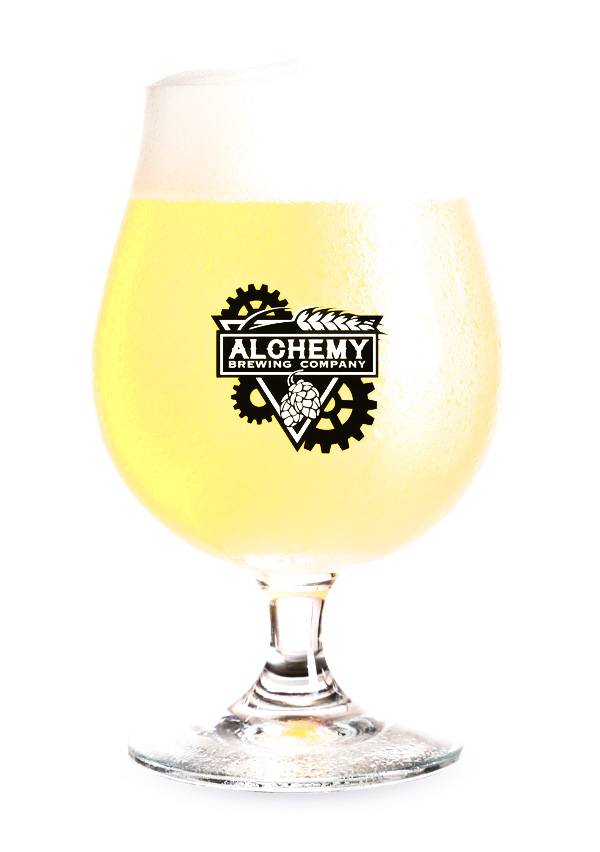 —
Urim and Thummim
BARREL AGED PINEAPPLE SOUR | ABV 4.2%  IBU 7.5
We brewed a pineapple sour and in collaboration with Truck 59, decided to barrel age it in barrels used for their Bourbon Blackberry cider. After 7 months, its ready to enjoy. Fruity and sour is an understatement.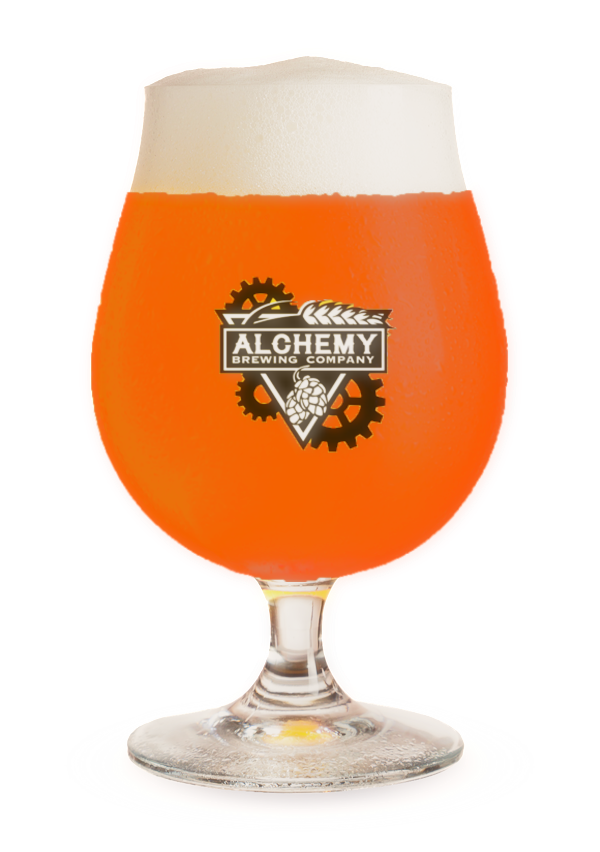 —
Interview with an Orange
Blood Orange  IPA | ABV 6.7% | IBU 46
This well balanced IPA has great mid palate notes of biscuit, but finishes strong with citrus and stone fruit flavours.  The addition of Blood Orange in fermentation adds to the hoppy line up of Cascade, Summit, Columbus and Amarillo.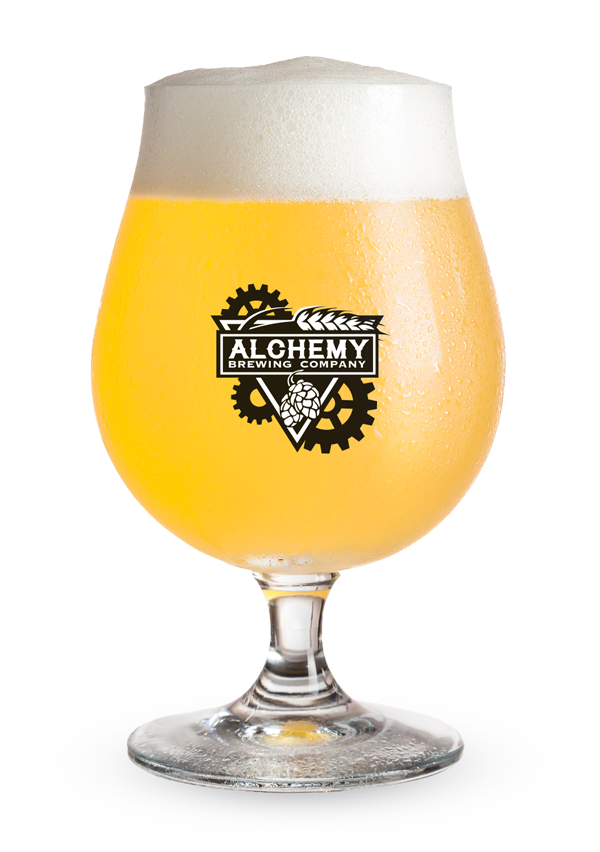 —
Levity
ISA | ABV 4% IBU 70
For those that love the bitter this is your beer. Don't worry, though, this is an ISA not an IPA. Drink two without guilt. Brewed with Kviek yeast in a true IPA style, we dry hopped with Amarillo and Centennial to give big hop flavour.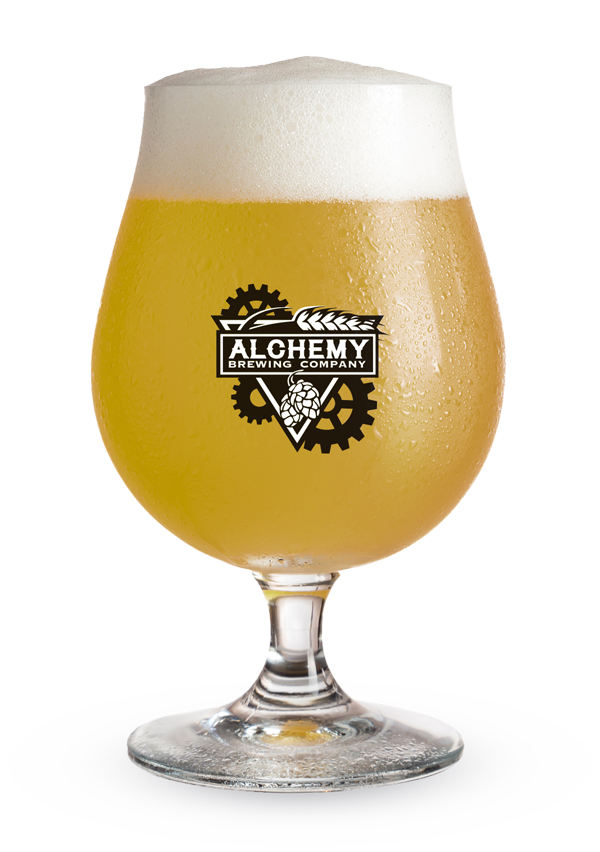 —
Broken Resolution
WC Hazy IPA | ABV 6.3% | IBU 34
This is our signature Westcoast Hazy IPA. Brewed with oat and wheat to create a perfect canvas for an expolsion of citursy hops. We loaded it up with El Dorado and Athanum hops. this beer embodies the Alchemy spirit.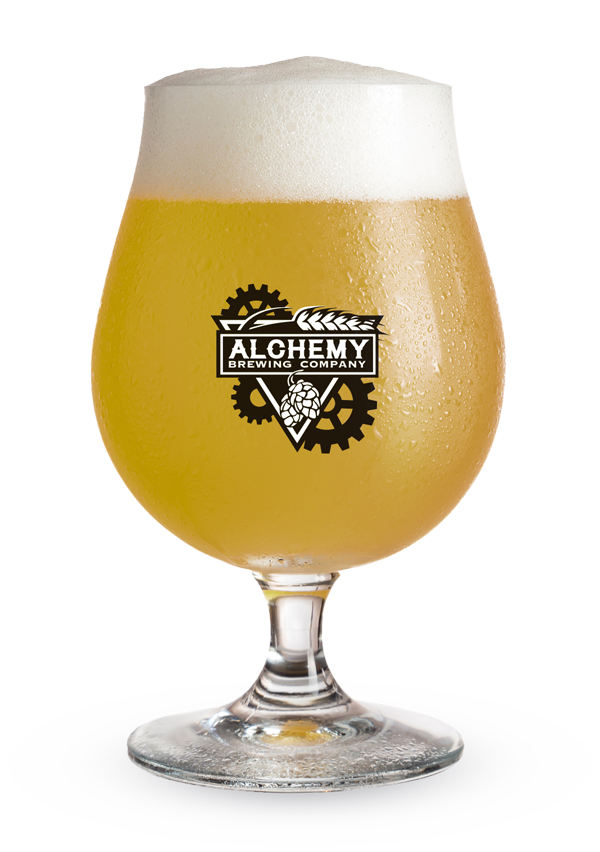 —
ANY EXCUSE
DRY HOPPED PALE ALE | ABV 5.5% IBU 35
We brewed this beer to showcase the floral and citrus qualities of Palisade, and Zythos hops. The light malt base of pale and pilsen malts really allows the huge amount of dry hops to shine.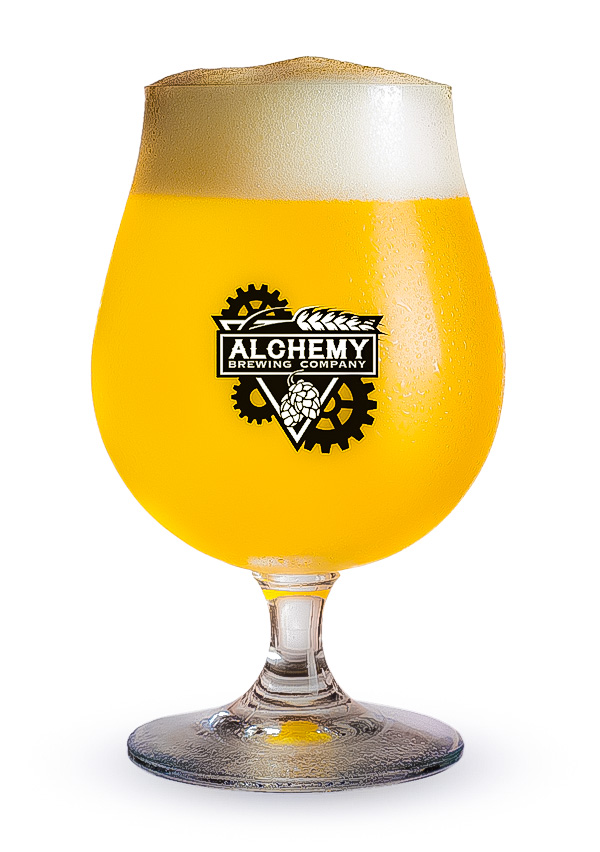 —
Rory's Unicorn
INDIA PALE LAGER | ABV 6.1% IBU 37
We brewed a subtle, well balanced Pilsner, then dry hopped the heck out of it using Columbus, Cascade and Summit hops. The result is a mildly bitter beer with tropical fruit notes and a citrus finish. Special thanks to our little friend Rory for the name.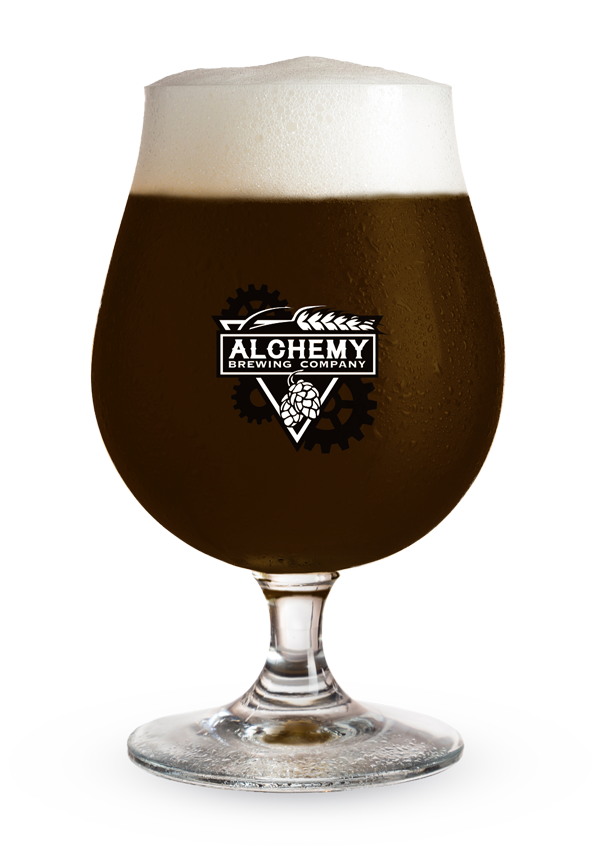 —
Sinister Jack
Pumpkin Pie Ale | ABV 6.5% | IBU 28
Sinister Jack is our seasonal pumpkin ale. Brewed with molasses, brown sugar and ginger, then spiced with just the right amounts of pumpkin spices.  Be sure to enjoy it before it's gone for the season.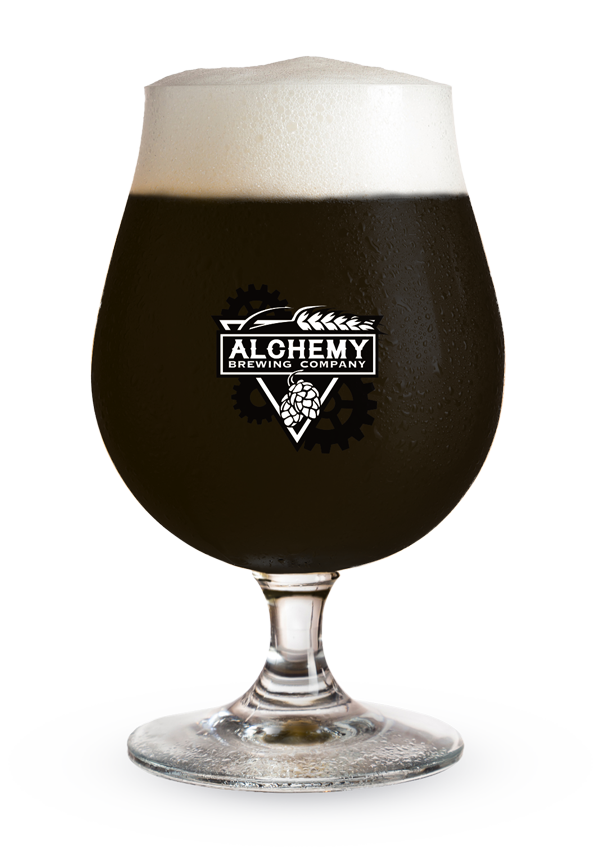 —
Chocolateology
Chocolate and Toasted Coconut Porter  | ABV 6.7% IBU 32
We used dark dutch cocoa powder in every step of brewing this beer, then fermented it on a bed of toasted coconut. Try it as a beer float (OUR FERMENTED FINGER), and $1 will go to the fight against cancer.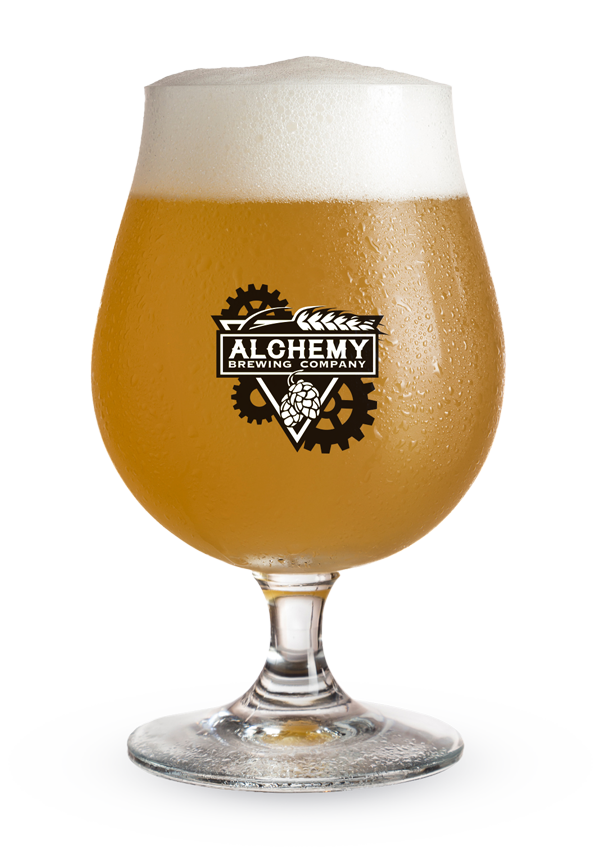 —
SON OF THE SOIL
FARMHOUSE RYE ALE | ABV 4.9%      IBU 31
Dedicated to the men and women who work the land, this beer has a light rye spiciness that's complimented by centennial and nugget hops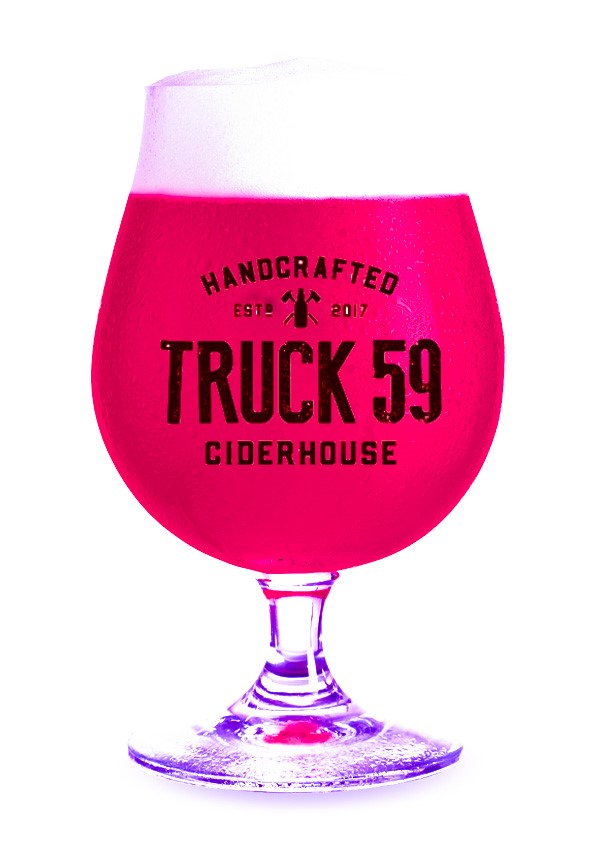 —
Rotating Selection
TRUCK 59 CIDER | ABV 5.5 – 6.6%
Our friendship with Truck 59 started at FestofAle in Penticton and since then we've been bringing their delicious ciders to Kamloops. We always try to switch things up and bring you their newest flavours.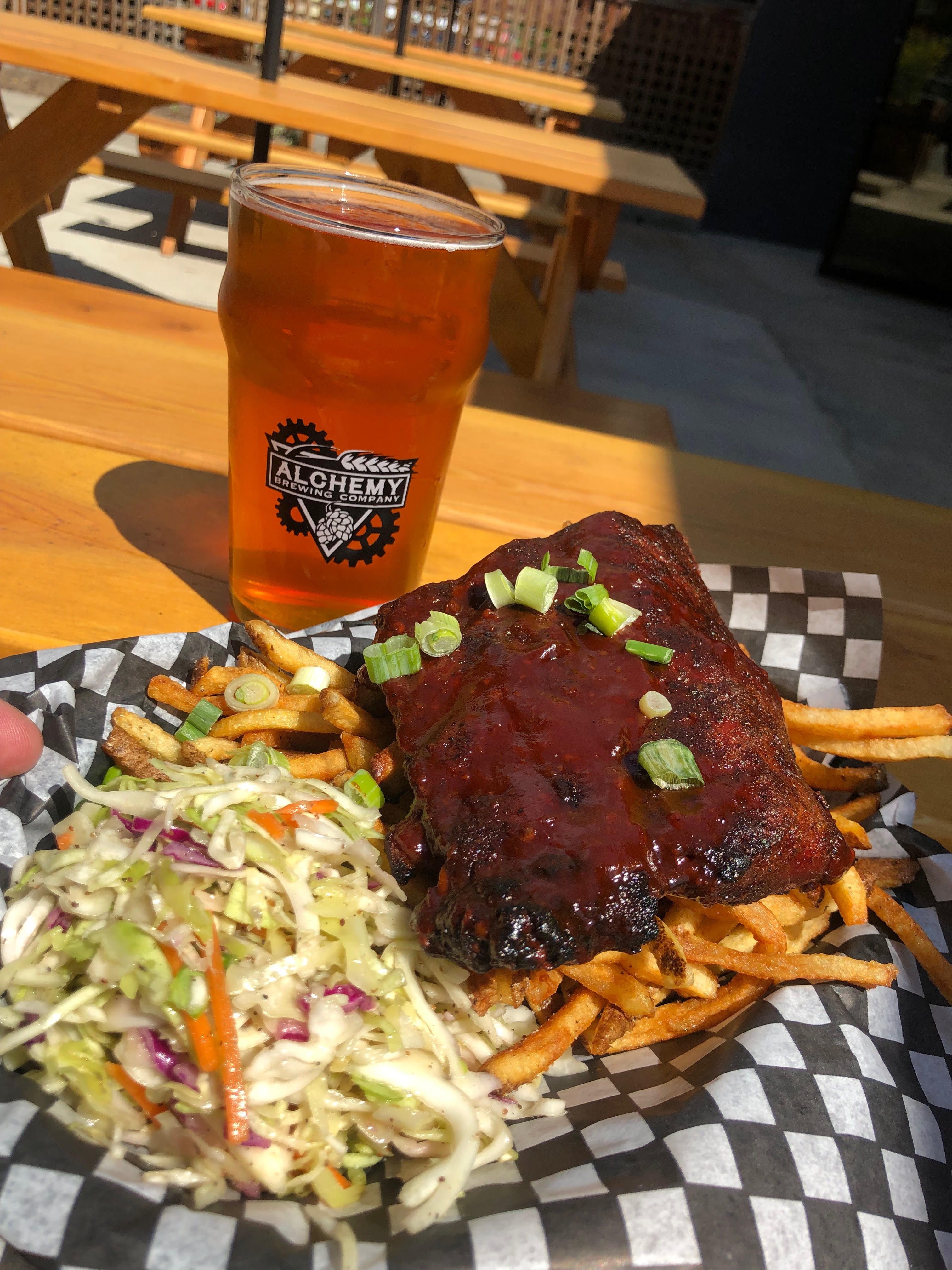 —
Alchemy Ribs
EVERY THURSDAY
Get 1/3 of a rack of our smoked baby back ribs. Served in dry rub, ready for you to sauce, with a choice of 2 sides.
—
Alchemy Burger
GLAZED AND CONFUSED
House made everything! Fresh glazed donut bun, beef patty, alchemy white bbq sauce, BBQ pork belly, onion, pickles, American cheese and bacon jam.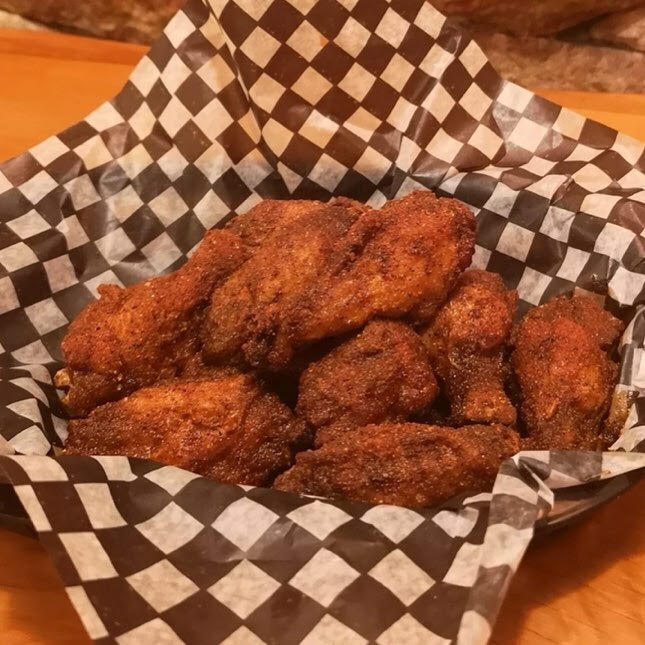 —
ALCHEMY WINGS
SMOKED WINGS
Dry rubbed, smoked and fried crispy with your choice of one of our 12 sauces.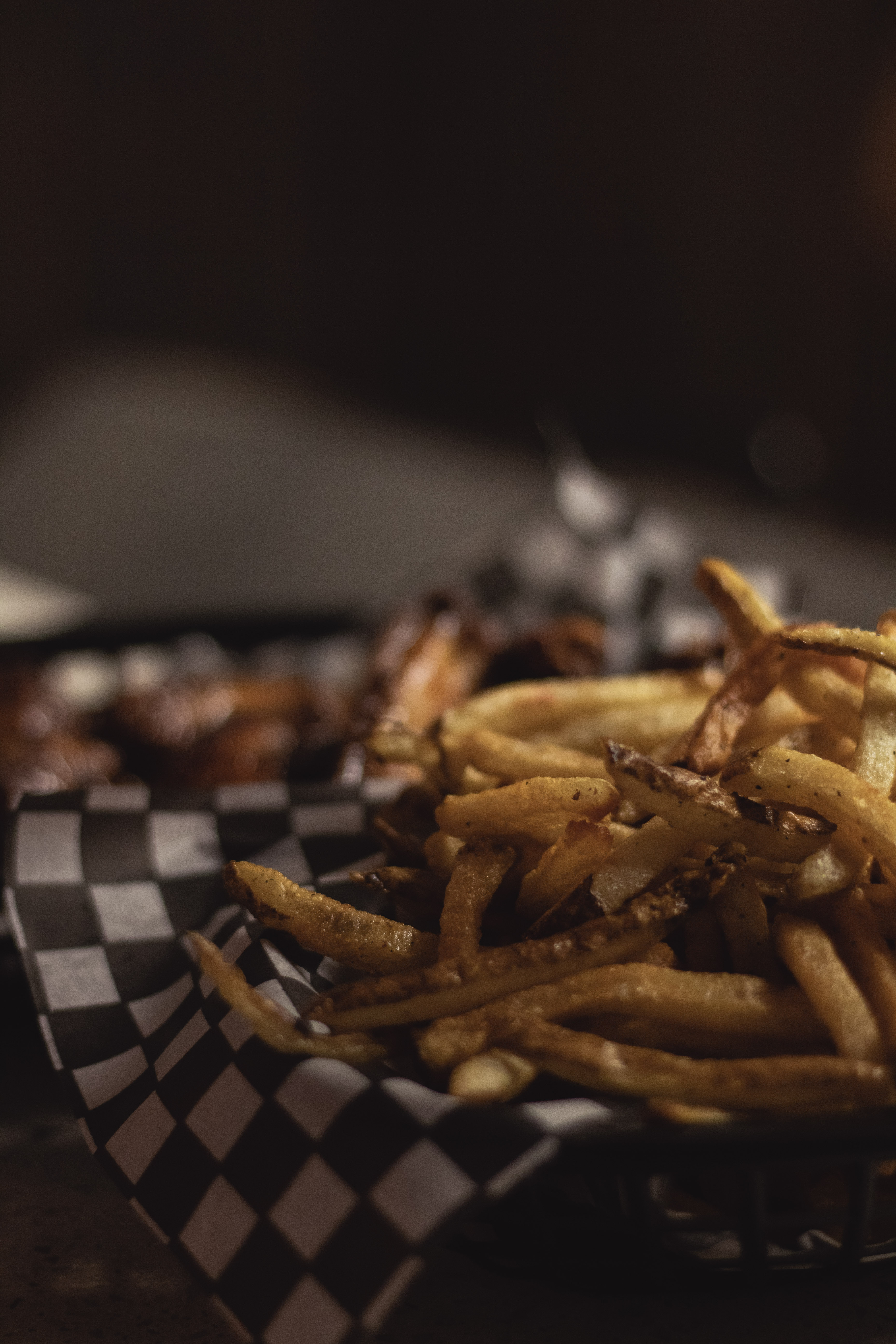 —
ALCHEMY FRIES
DISCO FRIES
House-cut fries, cheese curds and gravy. Spice it up with any of our 4 flavours!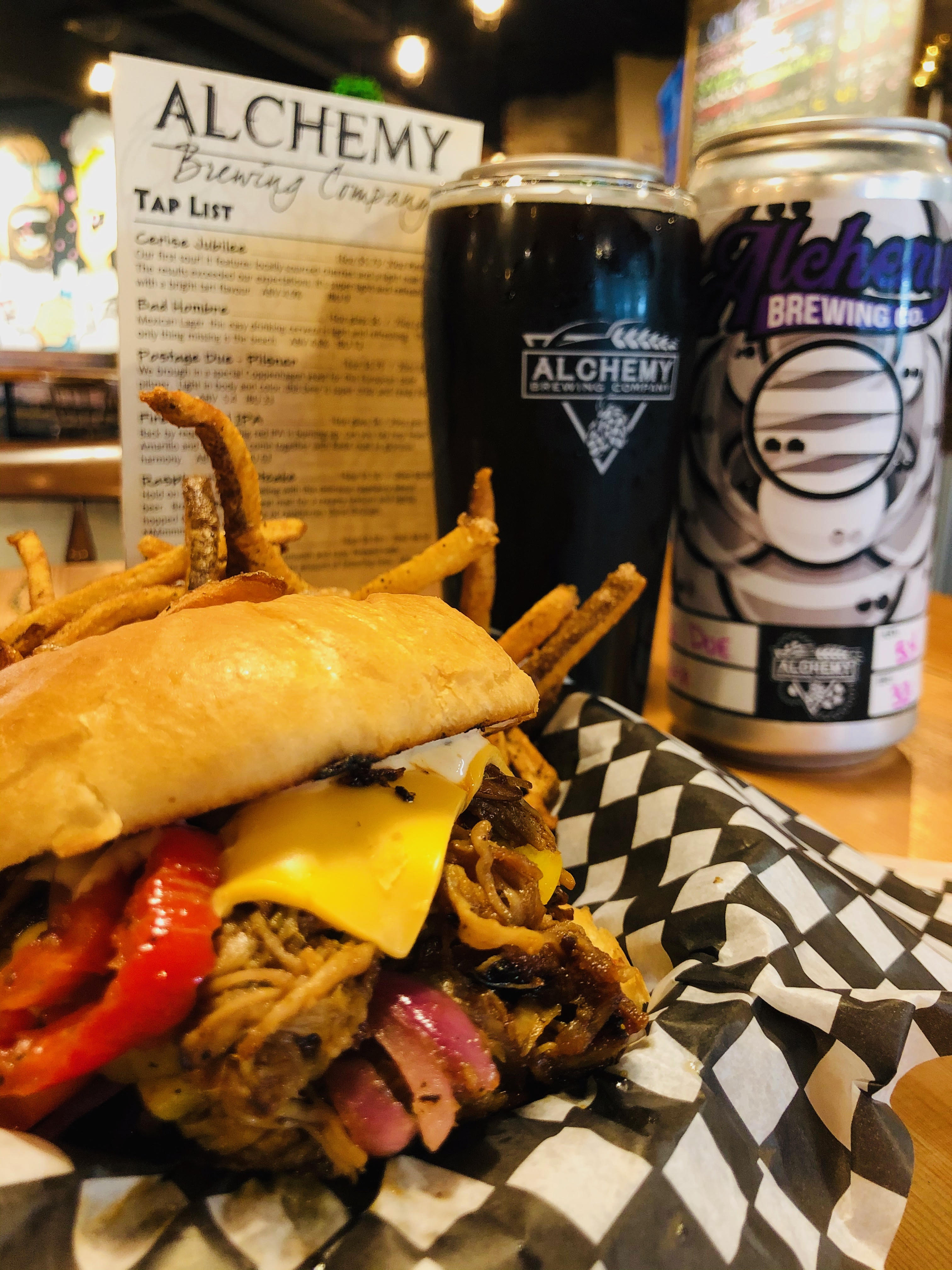 —
ALCHEMY BBQ SANDWICHES
West Philly / Reuben / Beast Dip / Funky Pickle
Choose from our selection of smoked meats and make your perfect combo.  House made veggie patty available too.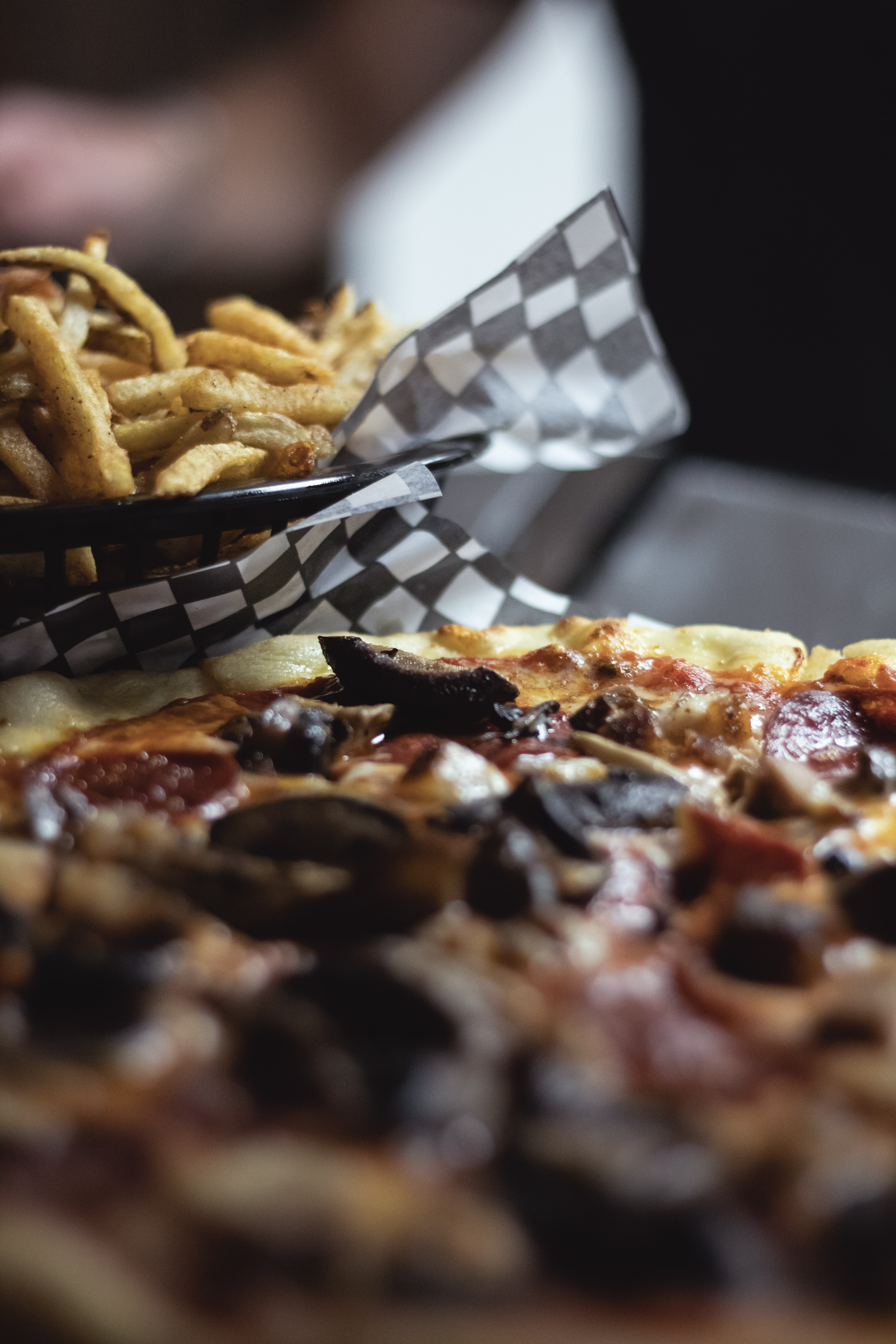 —
ALCHEMY PIZZA
Brick oven, fire cooked pizza
At Alchemy Brewing we feel that the best pizza's start with simple ingredients cooked with fire. We may get crazy with some of our creations, but we always deliver quality first. 
Visit Us
We are located in the heart of downtown, Kamloops.
Store Hours
Monday: closed
Tue - Thurs: 11:30am - 10pm
Fri - Sat: 11:30am - 12am
Sun: 11:30am - 9pm