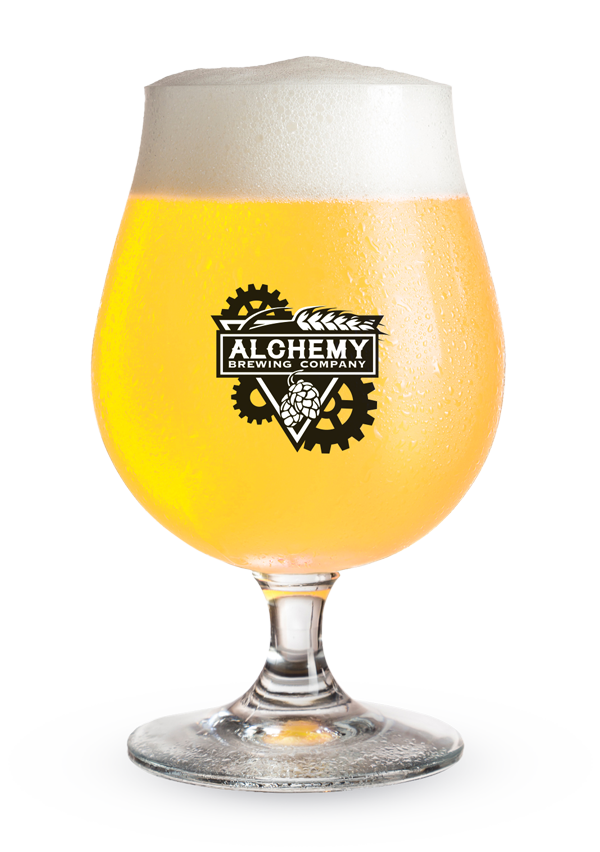 —
Postage Due
PILSNER | ABV 5.4% | IBU 34
We brought in a special Copenhagen lager yeast for this European style pilsner. Light in body and color, this beer is super crisp and ready for the patio.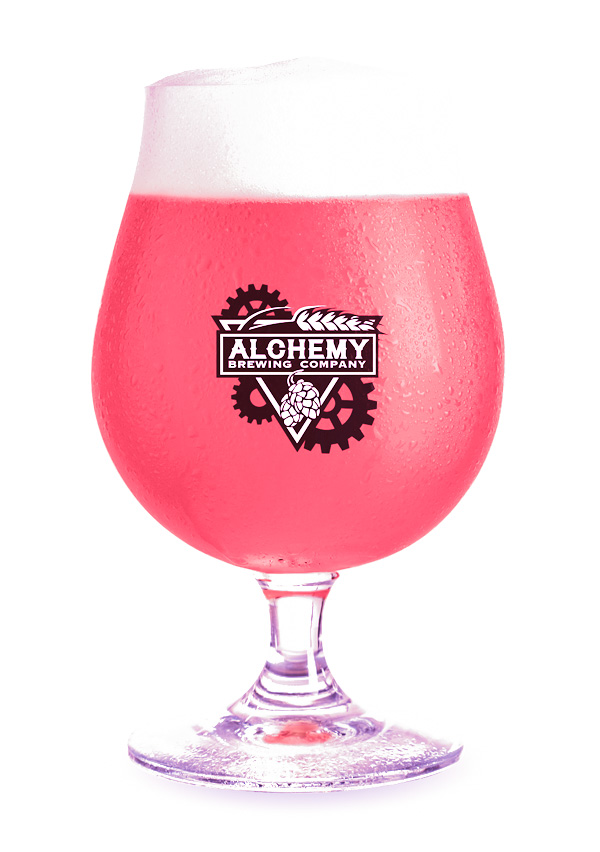 —
Cerise Jubilee
CHERRY SOUR  | ABV 4.9% IBU 8
This sour features locally sourced cherries and a light malt base.  The results exceeded our expectations.  Super refreshing with a bright tart flavour.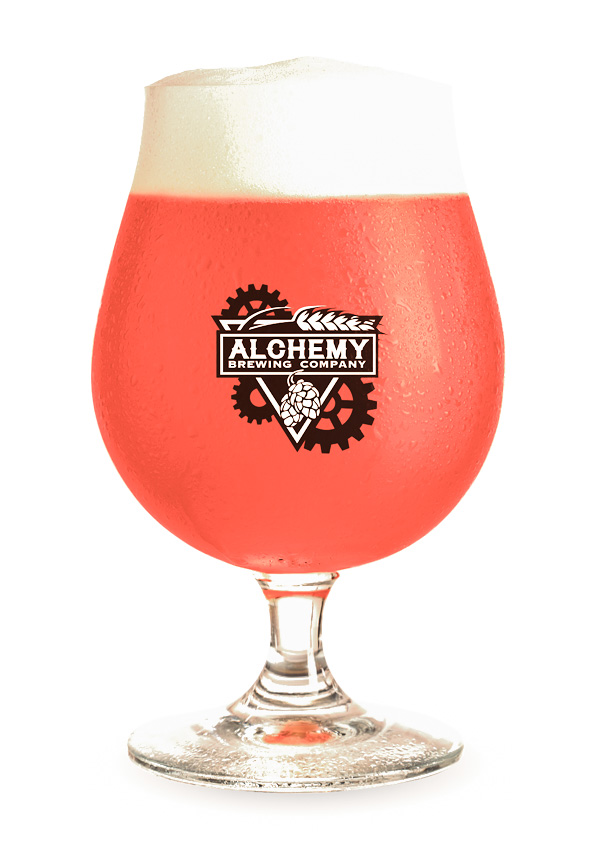 —
Raspberry Shortcake
RASPBERRY WHEAT ALE | ABV 5.5% IBU 28
Brewed with 30% wheat malt and a touch of lactose to create a light creamy mouth feel. This beer is lightly hopped to let the huge dose of raspberries shine through.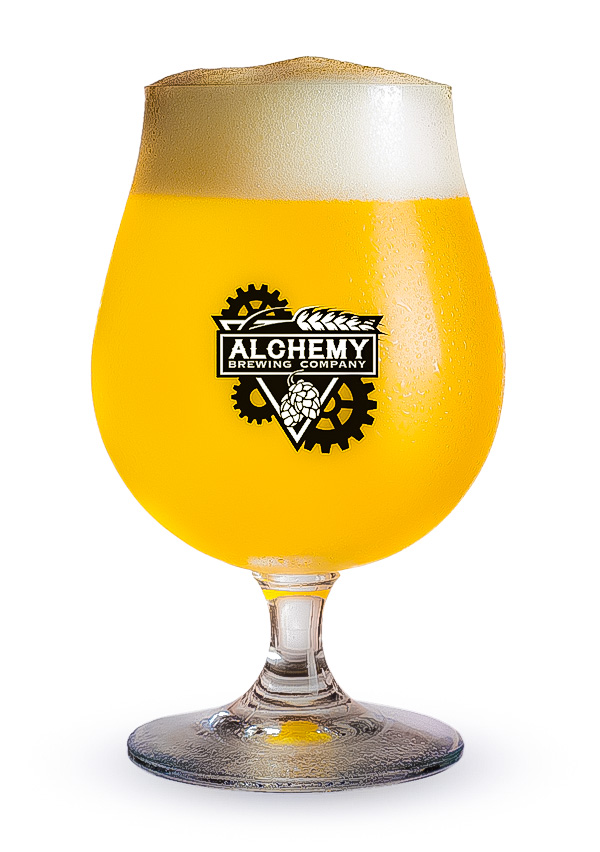 —
Valhalla
NORWEGIAN IPA | ABV 6.3% | IBU 25
We used Kveik yeast to brew this citrusy, heavily dry hopped IPA.  The Loral and Lemondrop hops play well with the natural fruitiness of Kveik yeast to create   a very crushable IPA.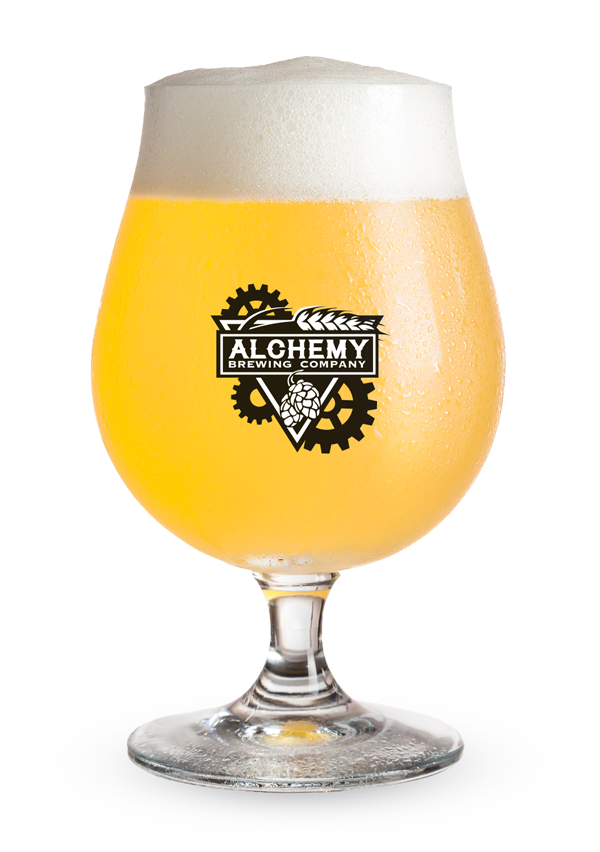 —
Levity
ISA | ABV 4% IBU 70
For those that love the bitter this is your beer. Don't worry, though, this is an ISA not an IPA. Drink two without guilt. Brewed with Kviek yeast in a true IPA style, we dry hopped with Amarillo and Centennial to give big hop flavour.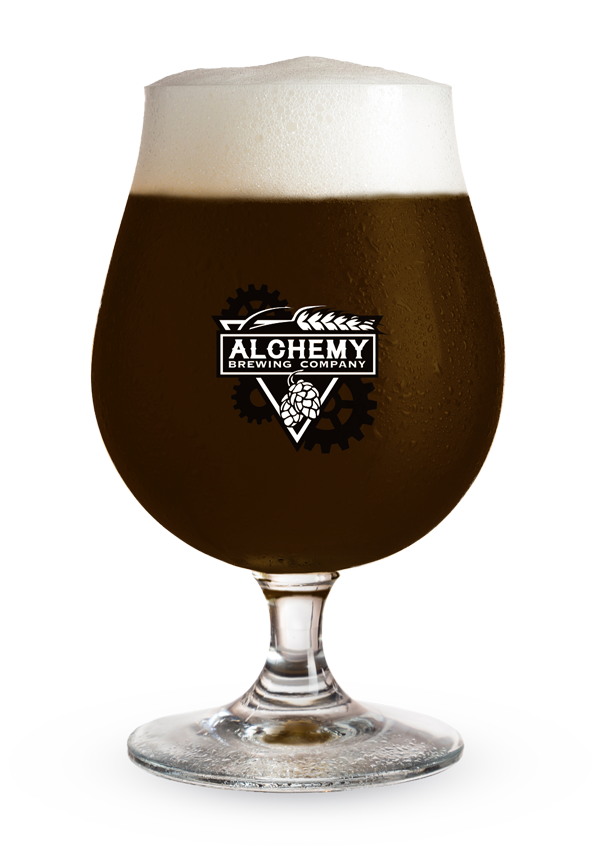 —
Two Black Eyes
Black IPA | ABV 7.1% | IBU 71
Darkness meets hops. Brewed with chocolate, caramel and malts, then punched up with a healthy dose of Columbus and Nugget hops.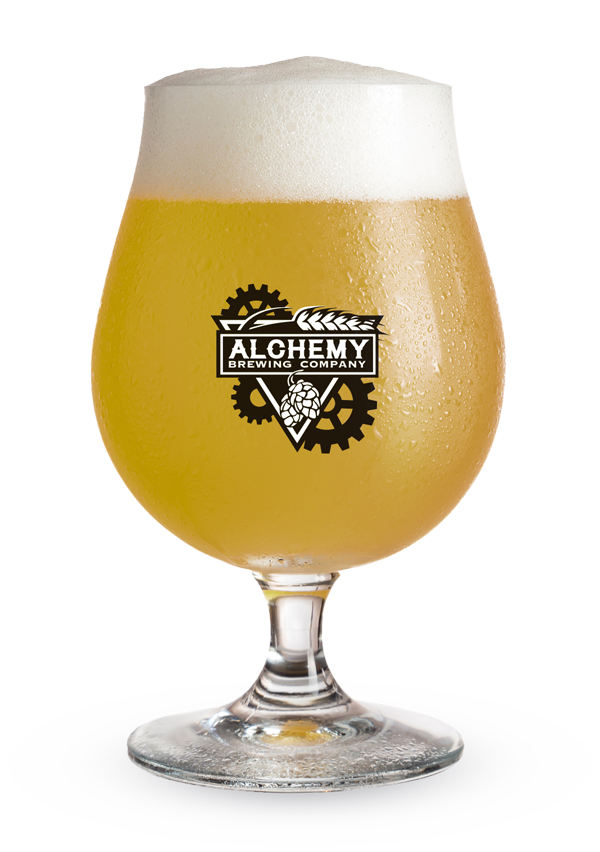 —
ANY EXCUSE
DRY HOPPED PALE ALE | ABV 5.5% IBU 35
We brewed this beer to showcase the floral and citrus qualities of Palisade, and Zythos hops. The light malt base of pale and pilsen malts really allows the huge amount of dry hops to shine.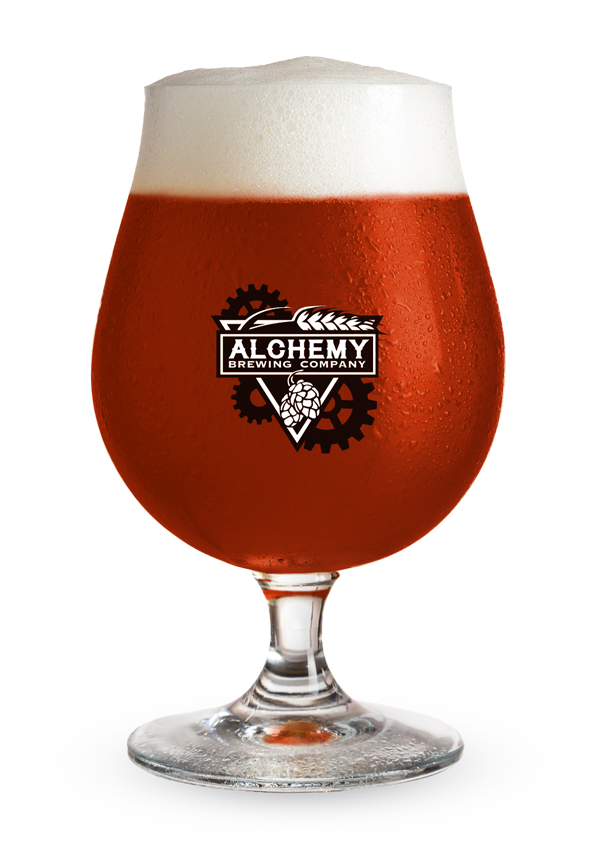 —
Firefly
Red IPA | ABV 8.0% IBU 63
Back by request. This big red IPA is burning up; can you say hop fever? Amarillo and Citra hops come together with RedX malt in glorious harmony.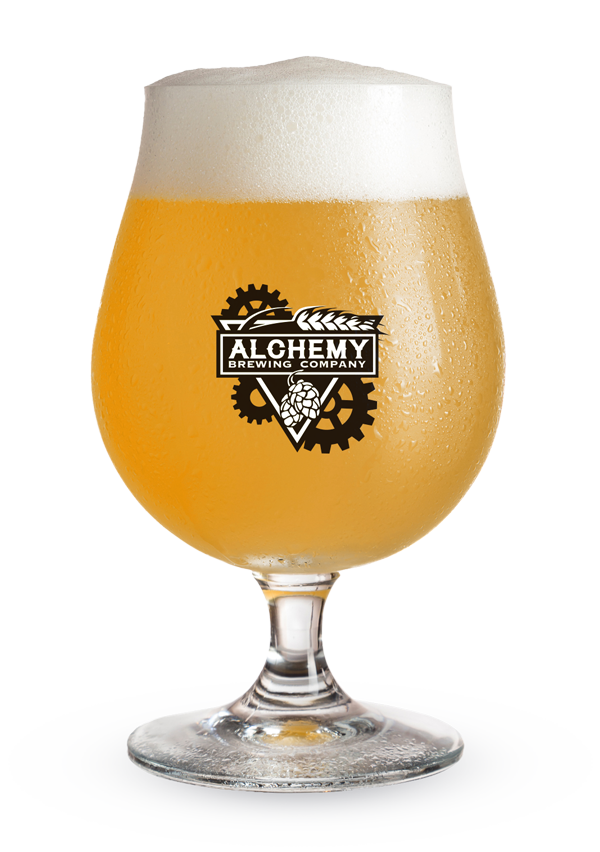 —
Marilyn
Blonde Ale | ABV 5.7% | IBU 20
This ale is smooth and easy, brewed with Vermont ale yeast and just the right amount of bitter hops.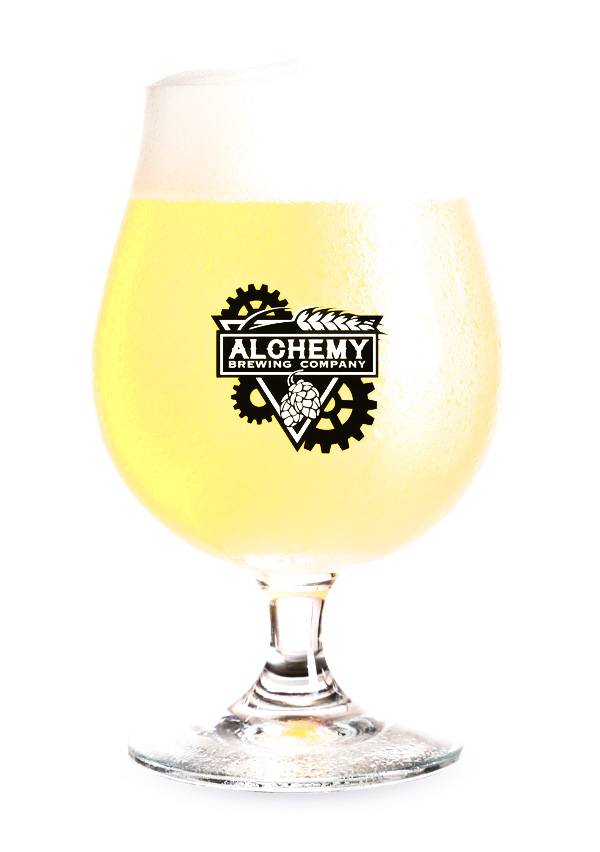 —
Bad Hombrè
MEXICAN LAGER  | ABV 4.8% IBU 12
Bad Hombrè is one of our signature beers. It starts with a light malt bill of Pilsen malt, the addition of Magnum and Saaz hops and a little down south yeast to pull it all together.  Served with a lime.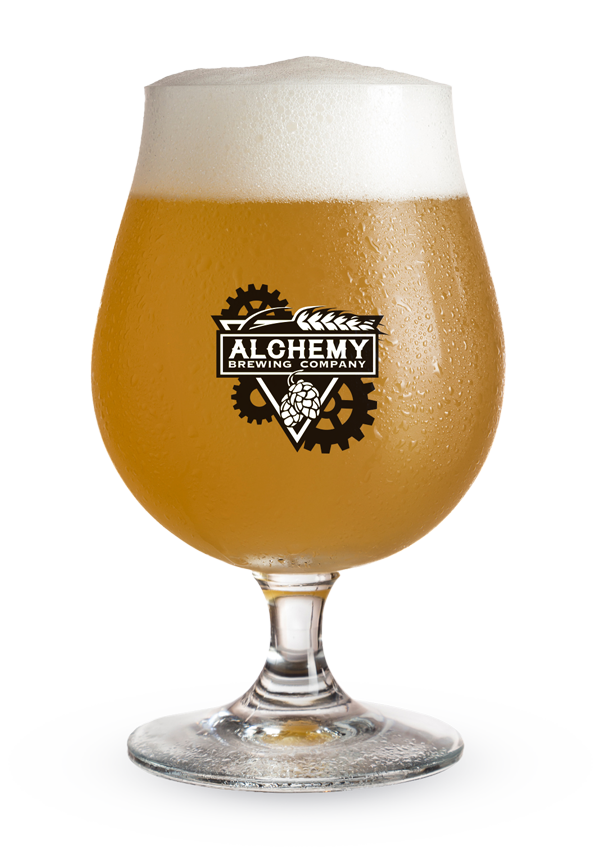 —
SON OF THE SOIL
FARMHOUSE RYE ALE | ABV 4.9%      IBU 31
Dedicated to the men and women who work the land, this beer has a light rye spiciness that's complimented by centennial and nugget hops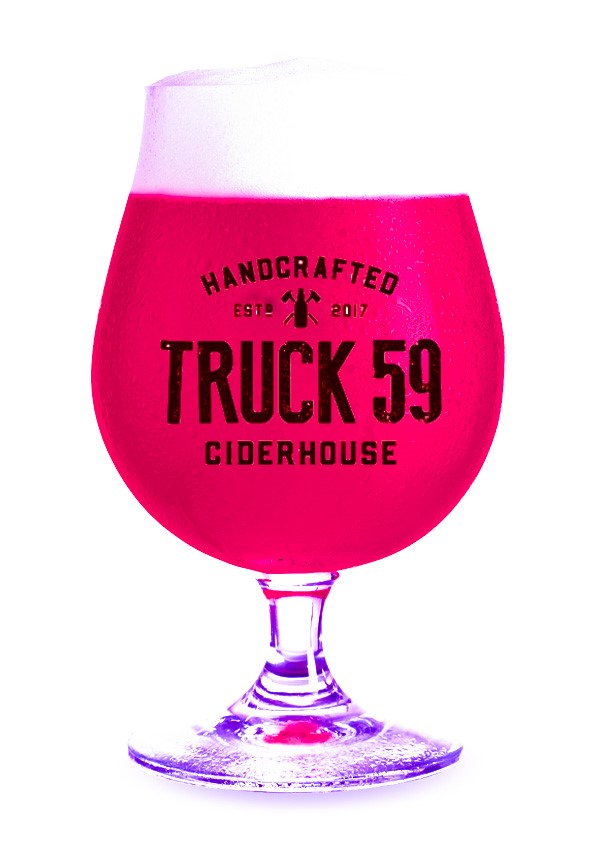 —
Rotating Selection
TRUCK 59 CIDER | ABV 5.5 – 6.6%
Our friendship with Truck 59 started at FestofAle in Penticton and since then we've been bringing their delicious ciders to Kamloops. We always try to switch things up and bring you their newest flavours.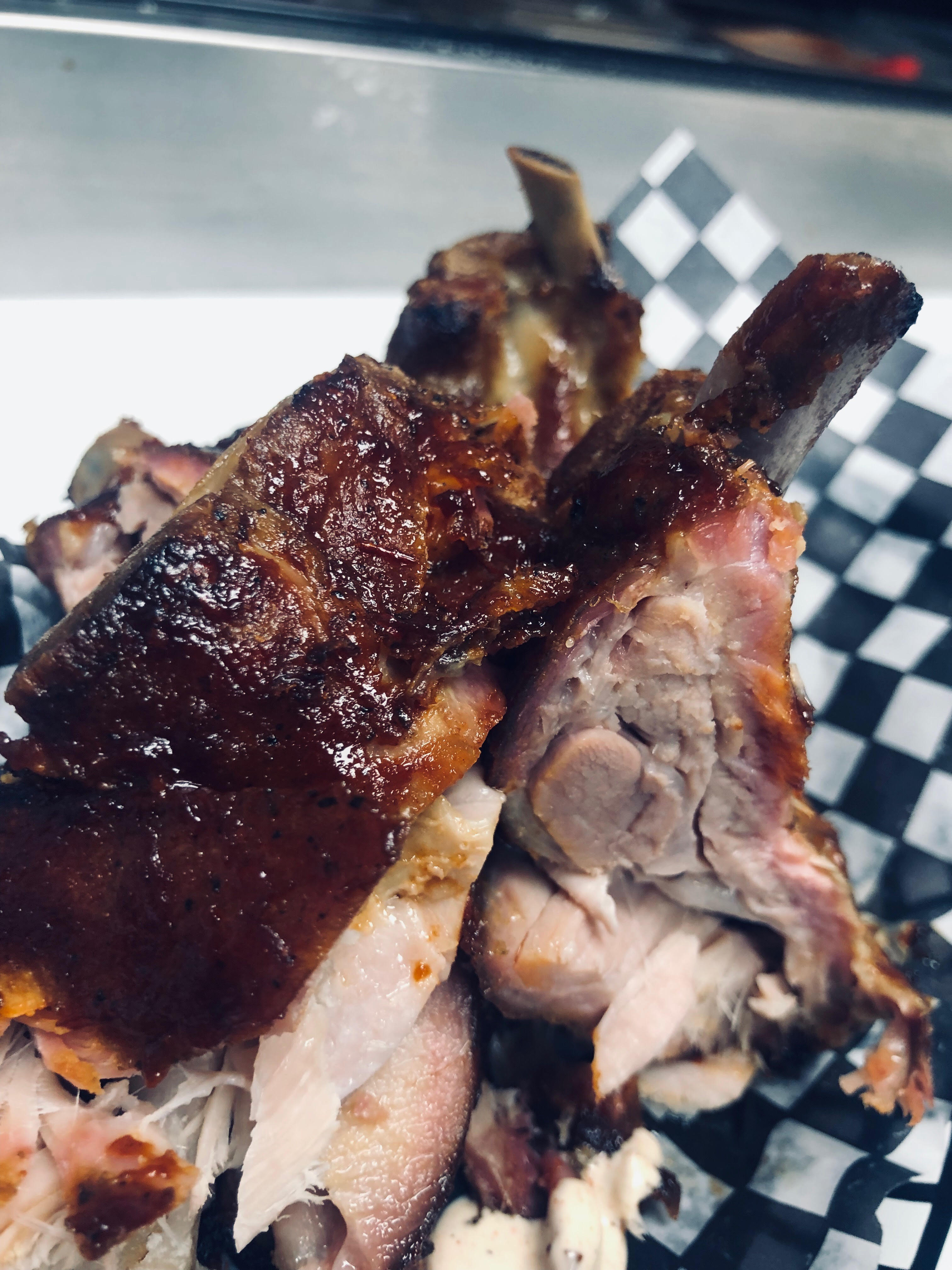 —
Alchemy Ribs
EVERY THURSDAY
Get 1/3 of a rack of our smoked baby back ribs. Served in dry rub, ready for you to sauce, with a choice of 2 sides.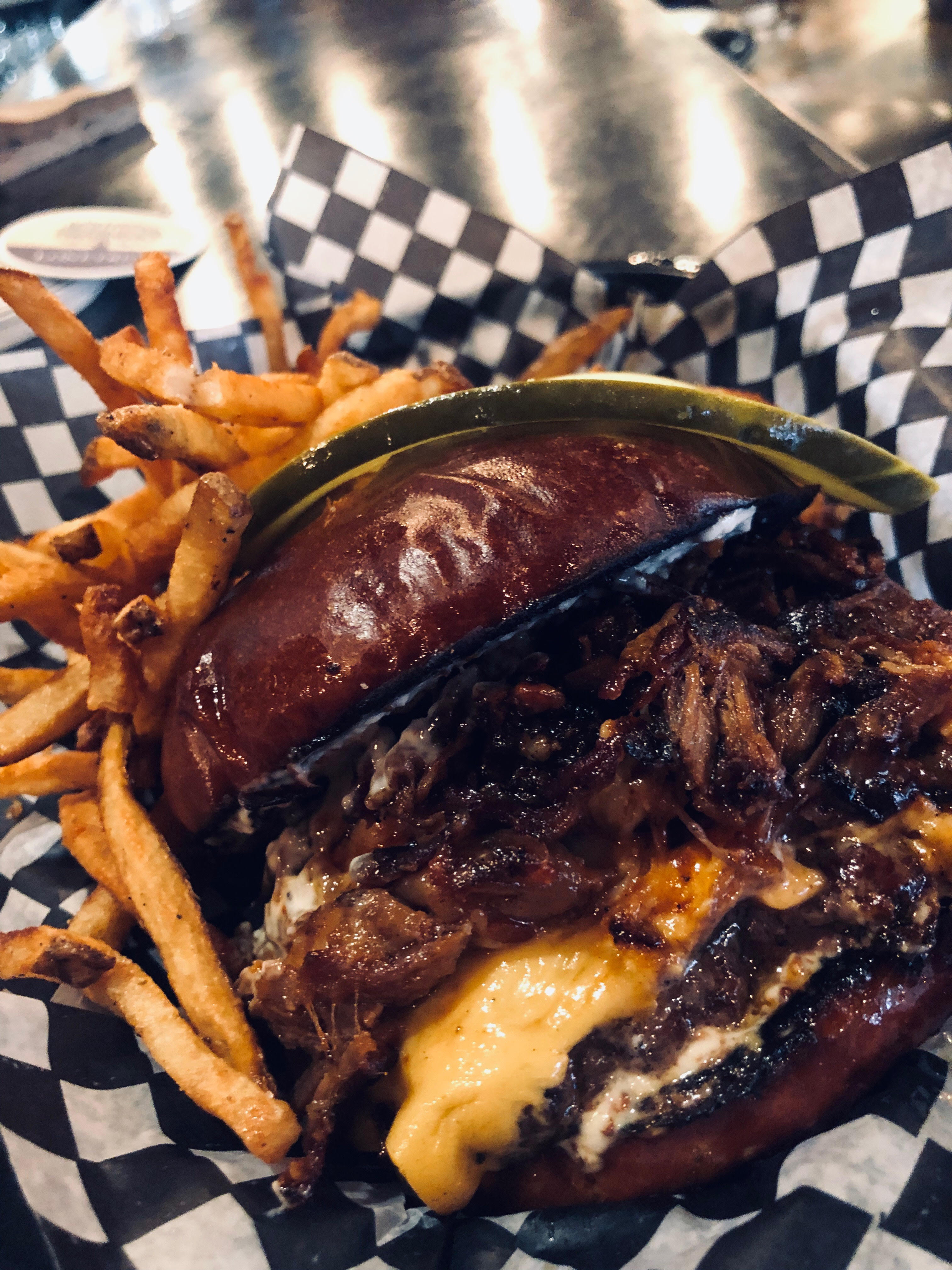 —
Alchemy Burger
GLAZED AND CONFUSED
House made everything! Fresh glazed donut bun, beef patty, alchemy white bbq sauce, BBQ pork belly, onion, pickles, American cheese and bacon jam.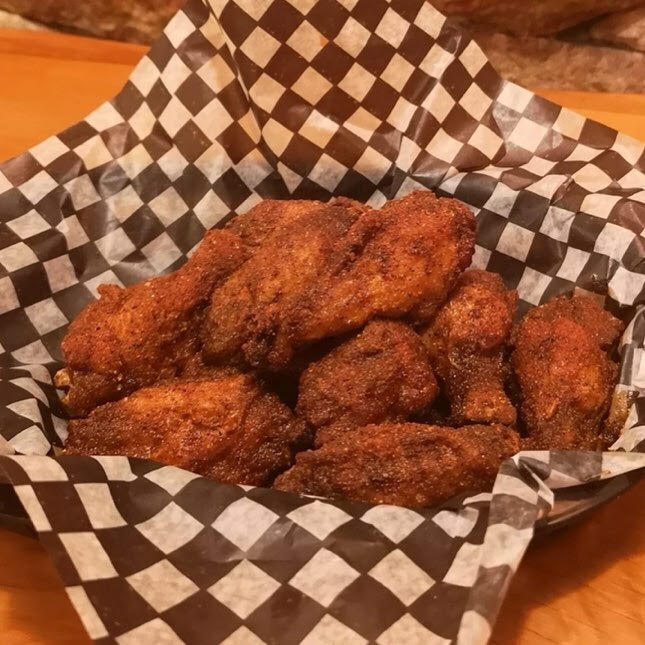 —
ALCHEMY WINGS
SMOKED WINGS
Dry rubbed, smoked and fried crispy with your choice of one of our 12 sauces.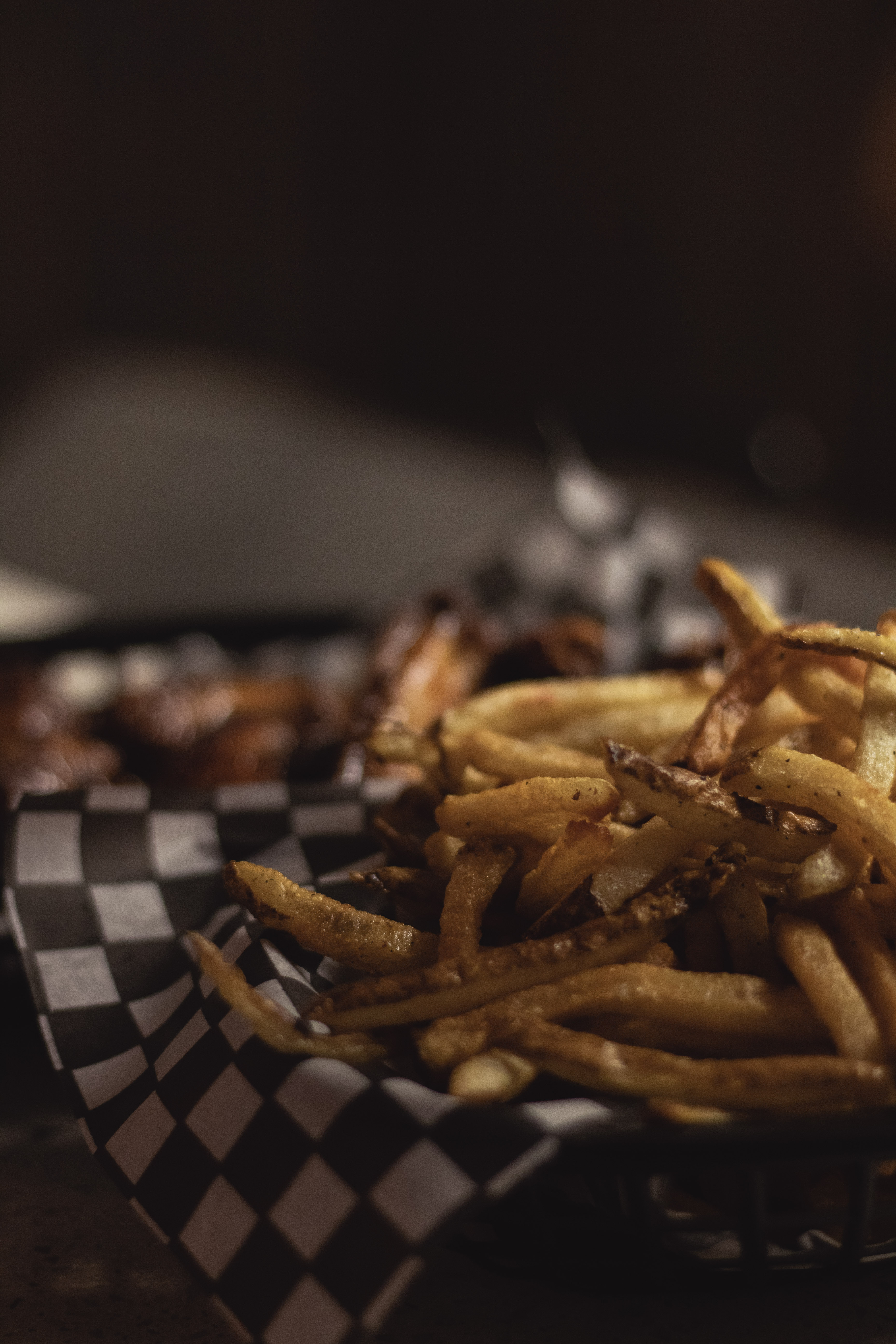 —
ALCHEMY FRIES
DISCO FRIES
House-cut fries, cheese curds and gravy. Spice it up with any of our 4 flavours!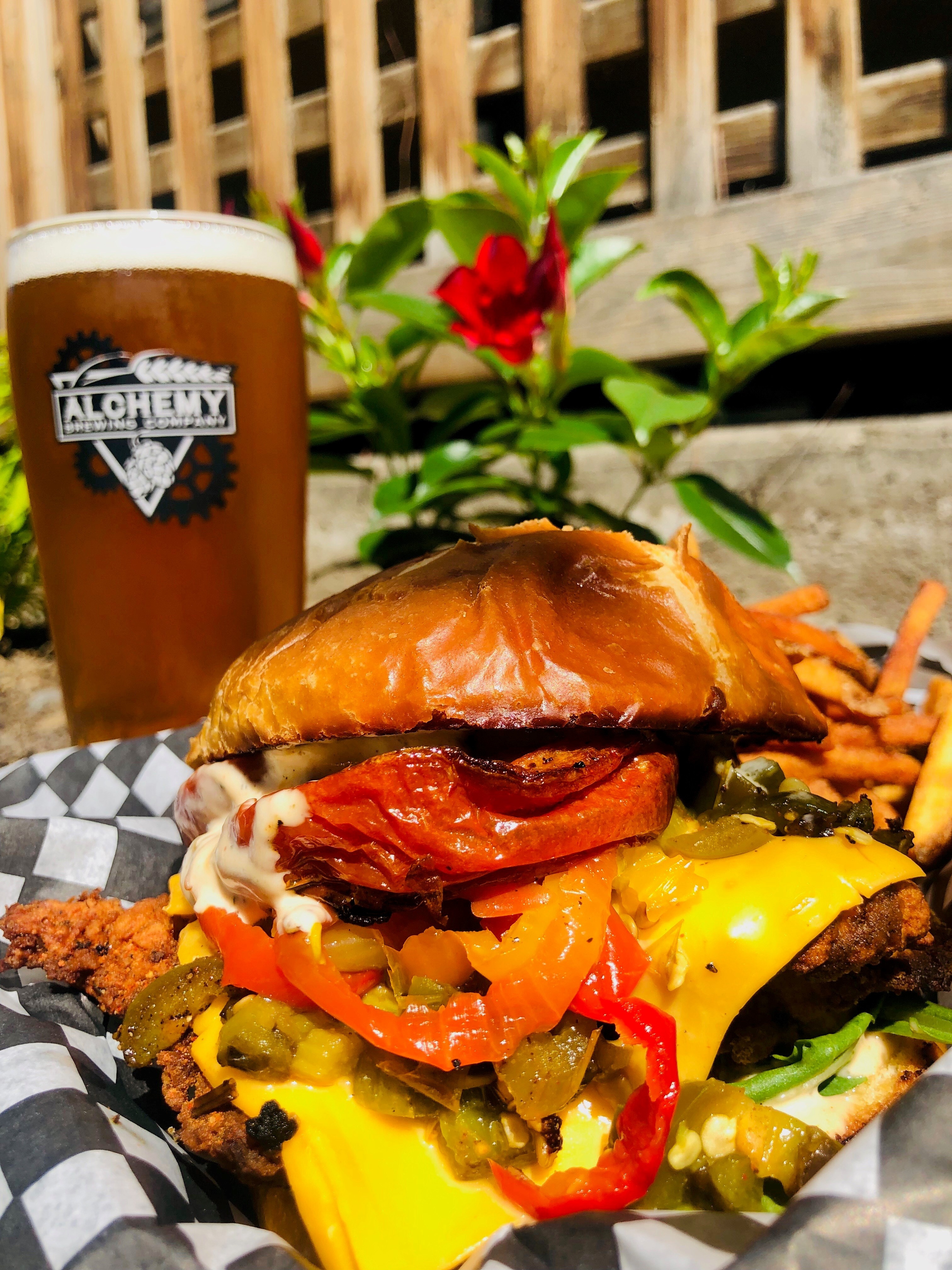 —
ALCHEMY BBQ
West Philly Sandwich
Fried onions, peppers and provolone cheese. Served on a pretzel bun with Alchemy white BBQ sauce.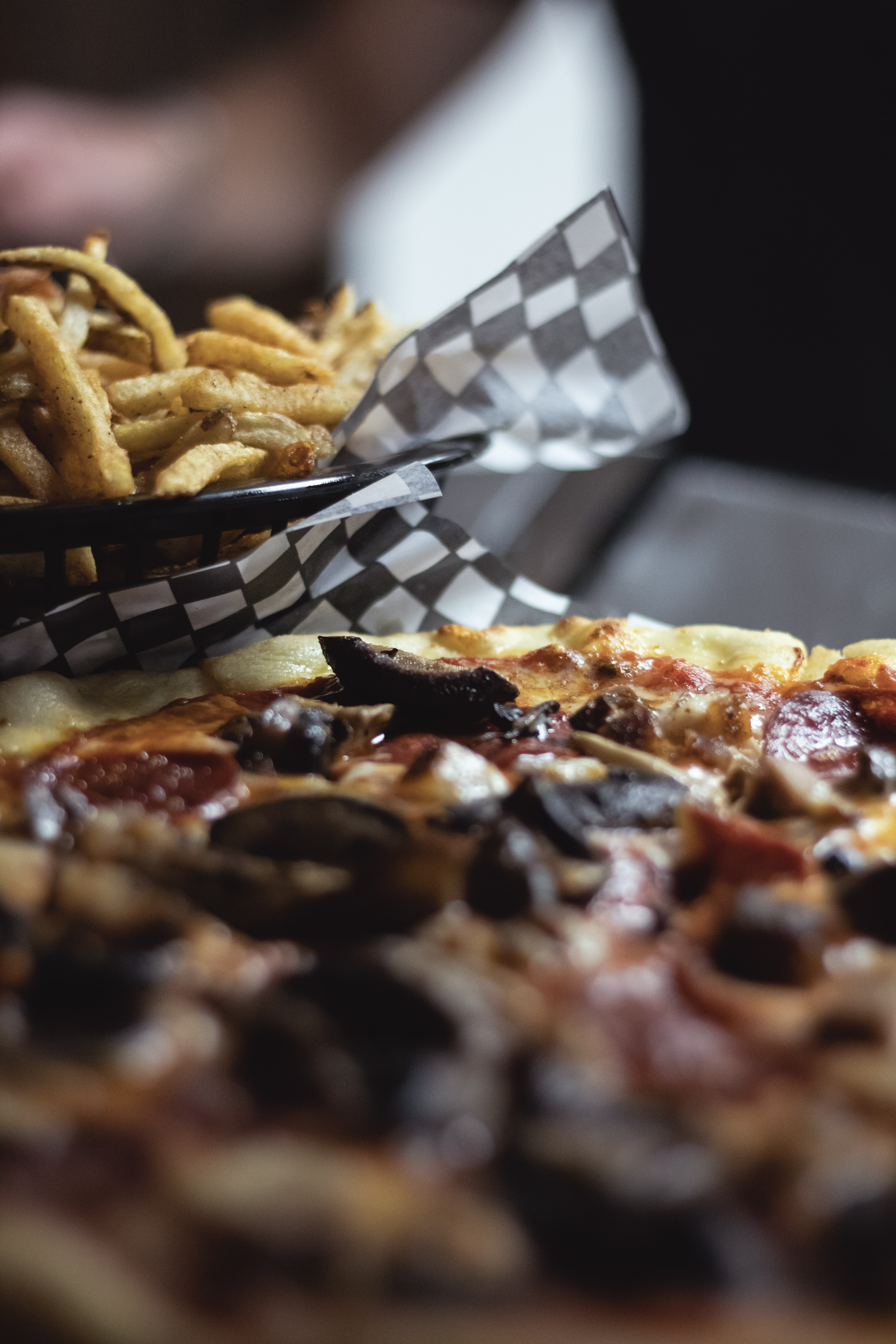 —
ALCHEMY PIZZA
"OH" CANADA
Alchemy white cheese sauce, wild mushrooms, cheese blend, Asiago cheese, arugula and finished with garlic oil.
Visit Us
We are located in the heart of downtown, Kamloops.
Store Hours
Monday: closed
Tue - Thurs: 11:30am - 10pm
Fri - Sat: 11:30am - 12am
Sun: 11:30am - 9pm