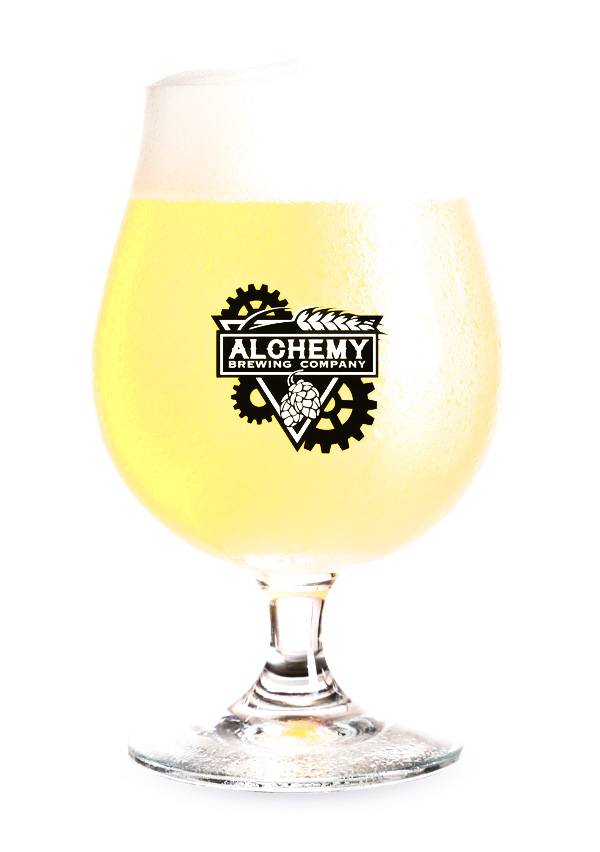 —
Blue & Yellow
UKRAINIAN PALE LAGER | ABV 4.5% | IBU 15
This light refreshing pale lager has classic pilsner qualities. Alchemy will be donating a portion of every purchase to help support the Ukrainian people during this ongoing crisis.​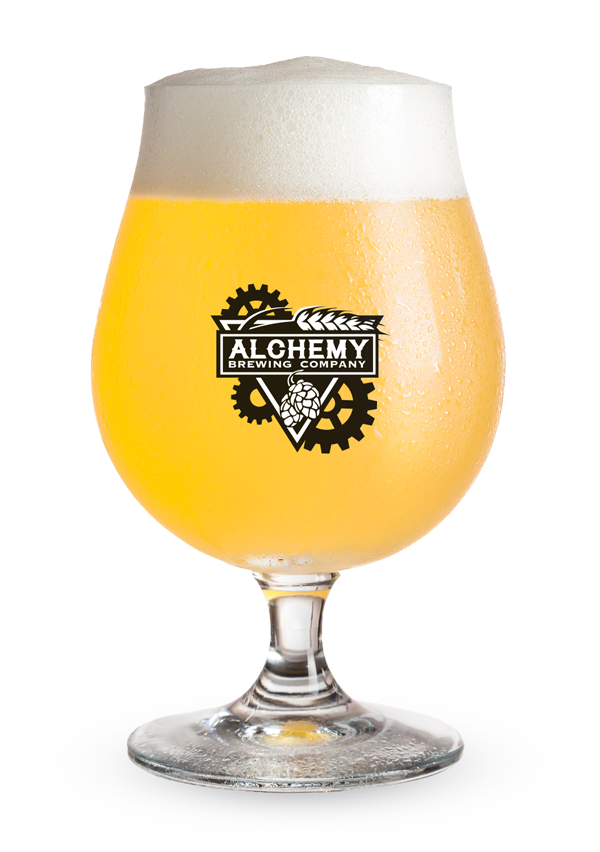 —
Fill Yer Boots
SESSION IPA | ABV 4.5% | IBU 35
Lite IPA, dry hopped with Talus and Lotus hops for some great piney citrus notes. Little beer, big flavour.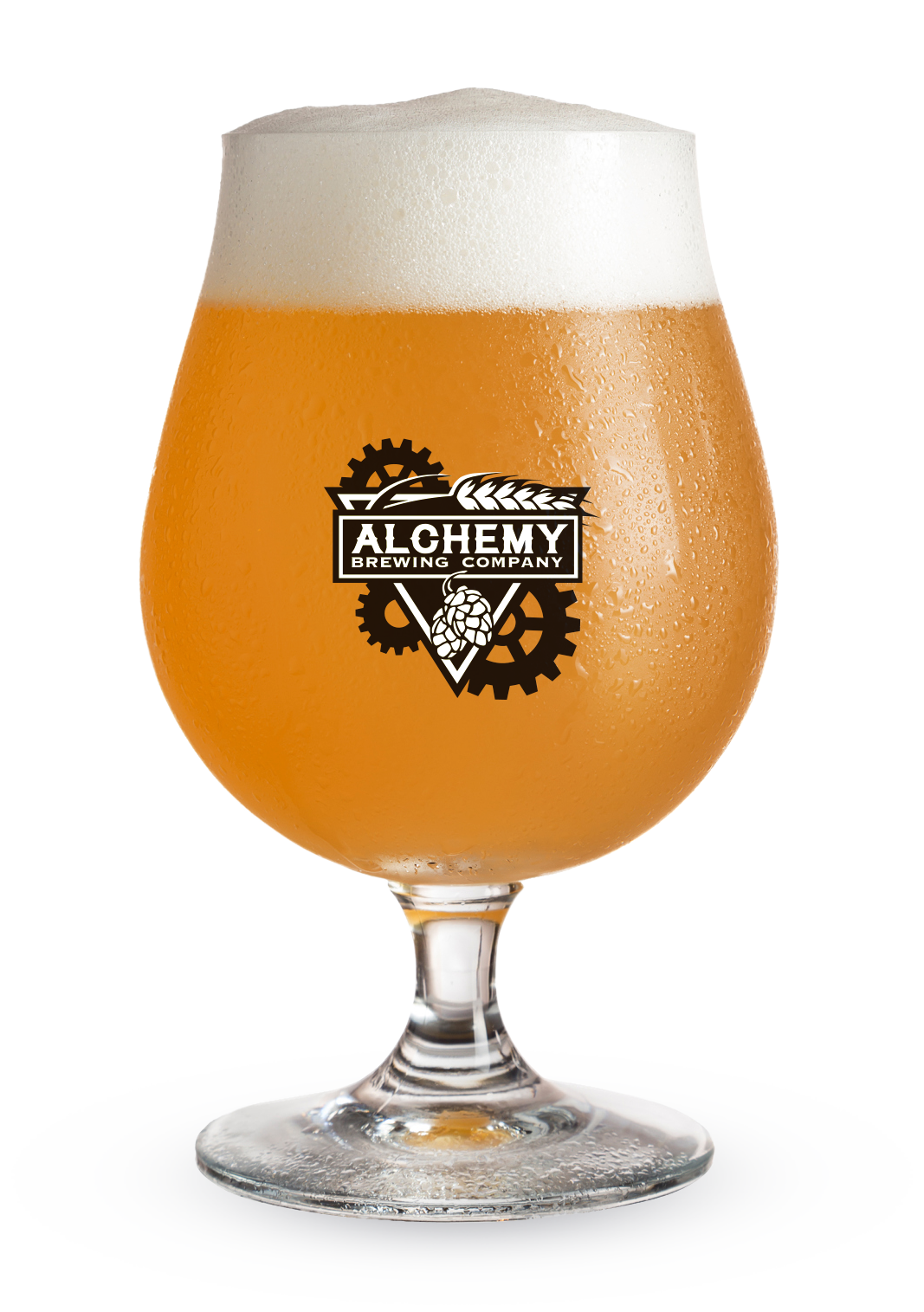 —
Broken Resolution 
HAZY IPA | ABV 6.5% IBU 34
This is our signature Hazy IPA. Oat and wheat malt create a perfect canvas for an explosion of Mosaic and Athanum hops. This beer embodies the Alchemy spirit.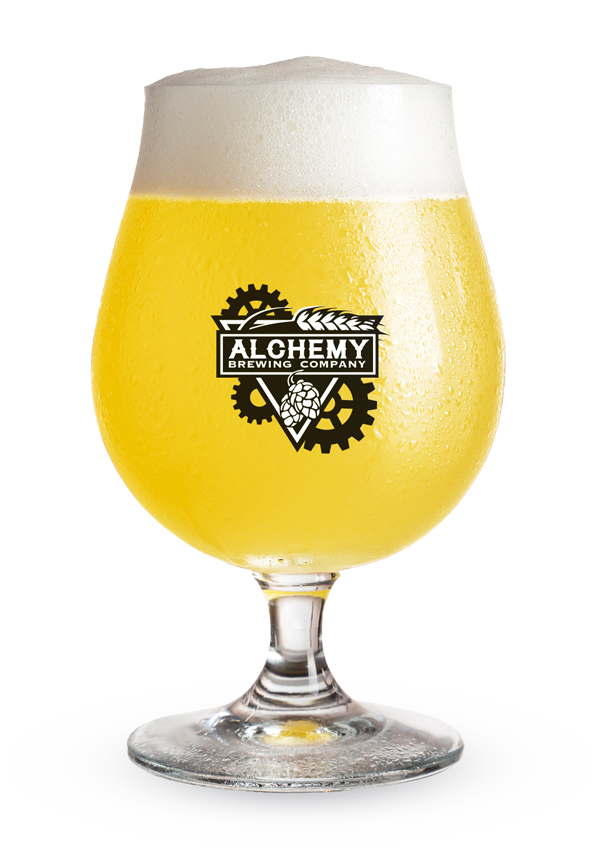 —
Eureka
LEMON LAGER | ABV 5.2% | IBU 32
A bright crisp lager, with strong notes of lemon and citrus hops. When the sun is shining a lemon lager is the perfect call.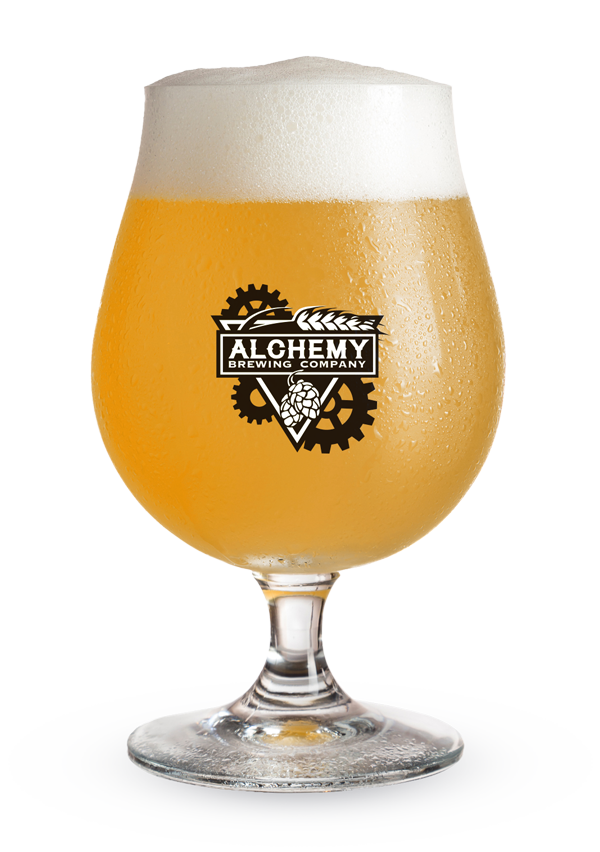 —
Disco Party
HAZY PALE ALE  | ABV 5.5%  IBU 35
Named by a special someone, this party starts with a triple dry hop helping of Amarillo, Cascade and Chinook hops. Beautifully crafted and definitely hop forward.​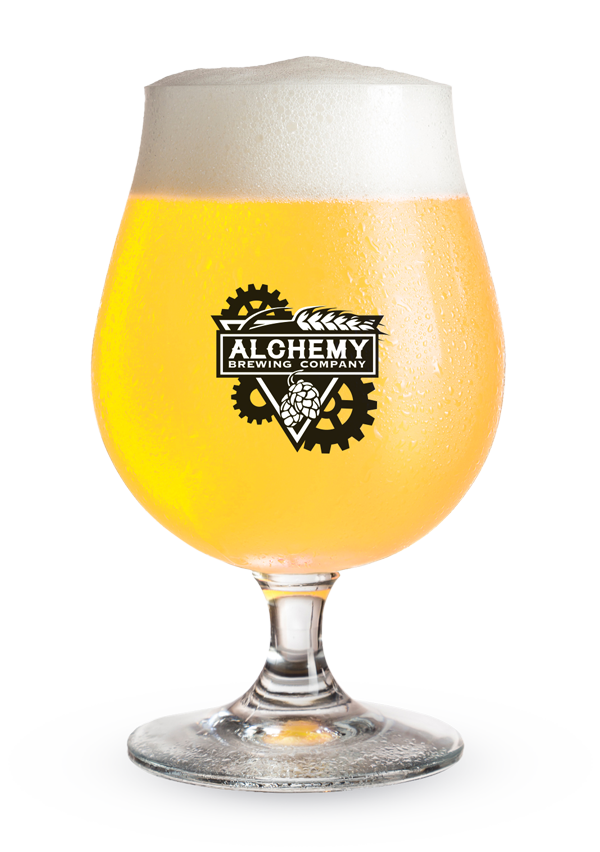 —
Siva Tau
 BRUT IPA | ABV 6.8% | IBU 40
Named for the Maori war chant this brut IPA has big aromas of pineapple and notes of both coconut and pineapple in the flavor. It finishes dry and crisp.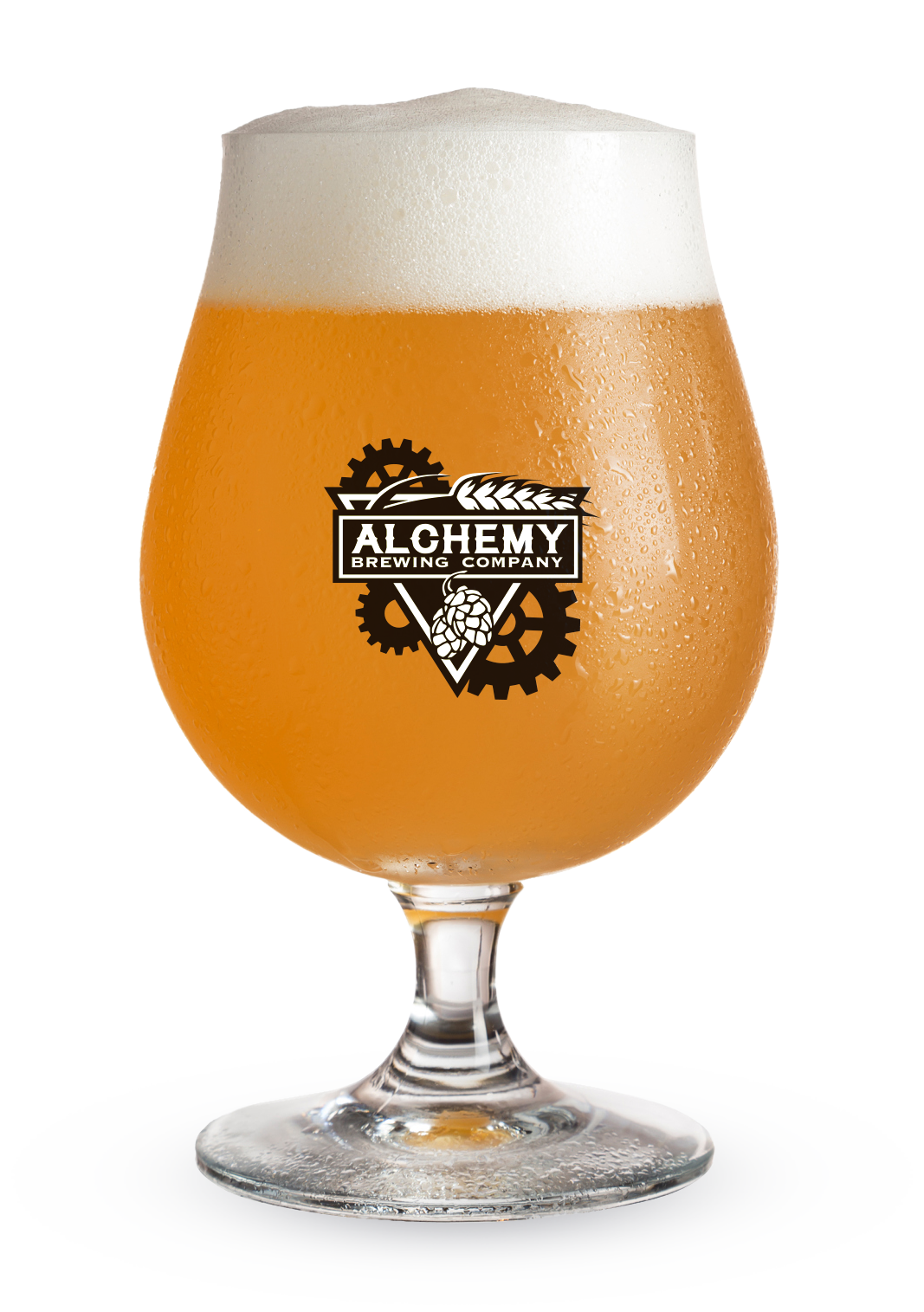 —
Better Than Coal
MANDARIN PALE ALE  | ABV 5.5% IBU 25
This beer pays tribute to that beautiful Christmas orange left in our stockings. It may not have been a toy, but it's Better Than Coal.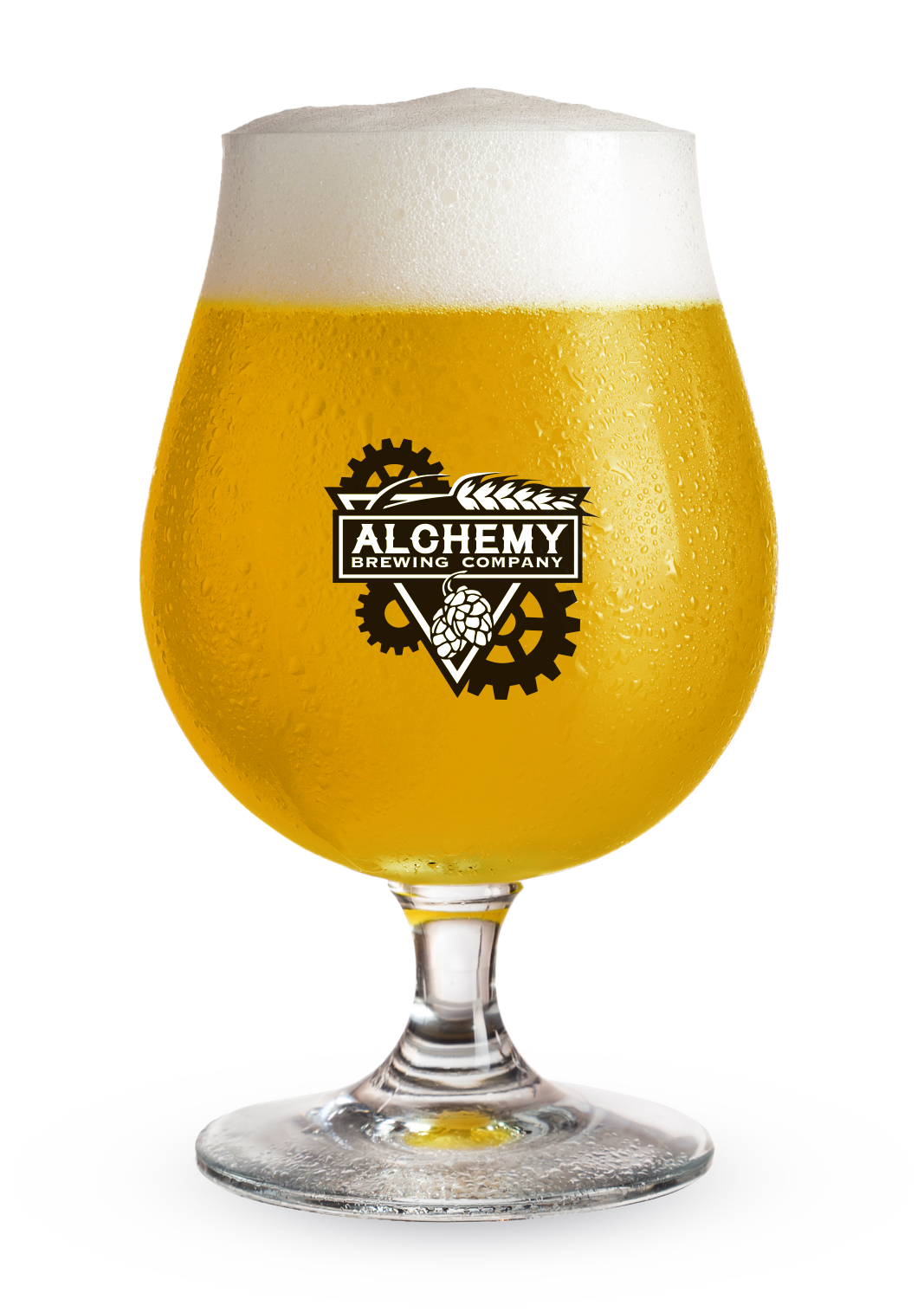 —
Sacred Geometry
SOUR IPA |  ABV 6.5% IBU 19
This full bodied kettle sour was dry hopped with Jarrlyo and Eukanot hops giving it a bold citrus punch.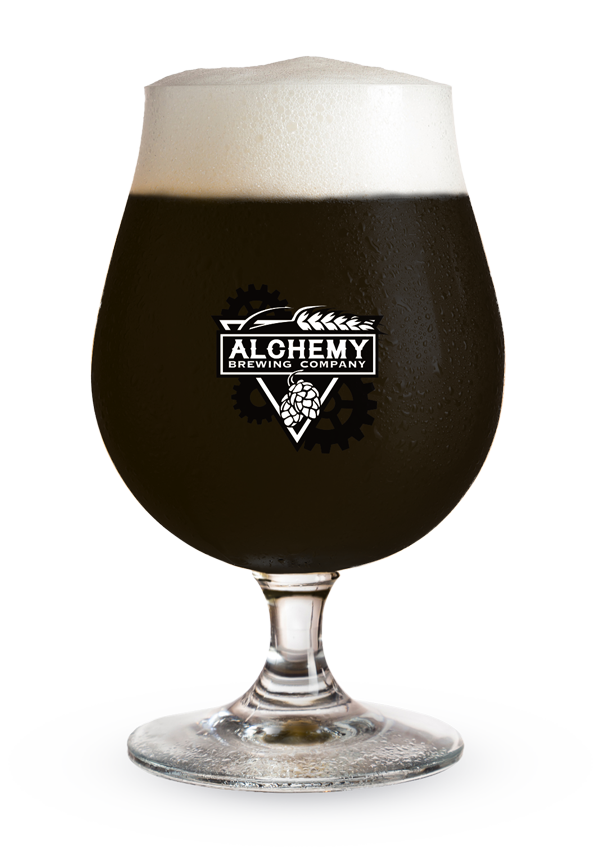 —
White Rabbits
SMOKED PORTER | ABV 6.2% | IBU 40
Brewed using chocolate malt, Caramel Hell malt and a touch of smoked malt to give a subtle smokiness along side rich chocolate notes.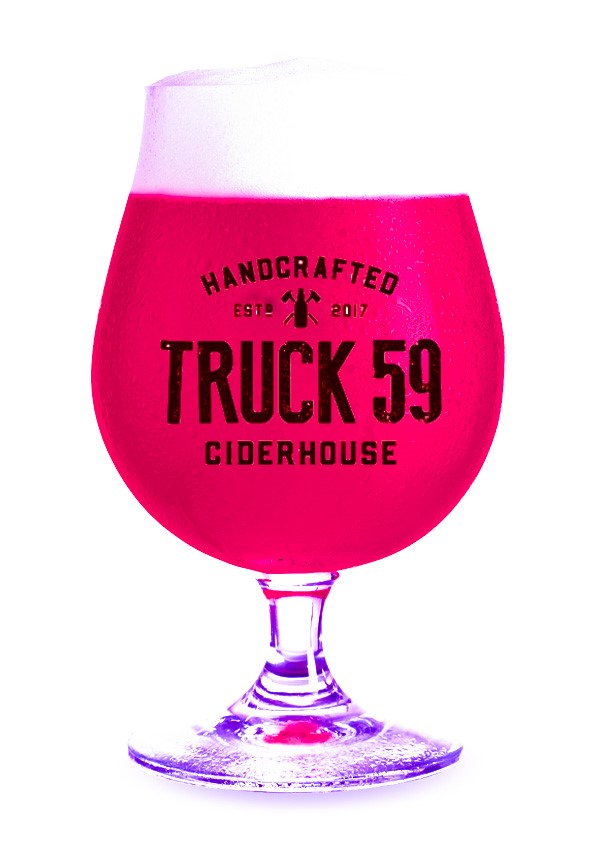 —
Rotating Selection
TRUCK 59 CIDER | ABV 5.5 – 6.6%
Our friendship with Truck 59 started at FestofAle in Penticton and since then we've been bringing their delicious ciders to Kamloops. We always try to switch things up and bring you their newest flavours. 
—
Ragnar
WEST COAST DOUBLE IPA | ABV 8.2% IBU 55
From Norway Ragnar headed West and conquered the West coast… IPA. Brewed in a classic double IPA style using Kveik yeast and dry hopped with West coast hops.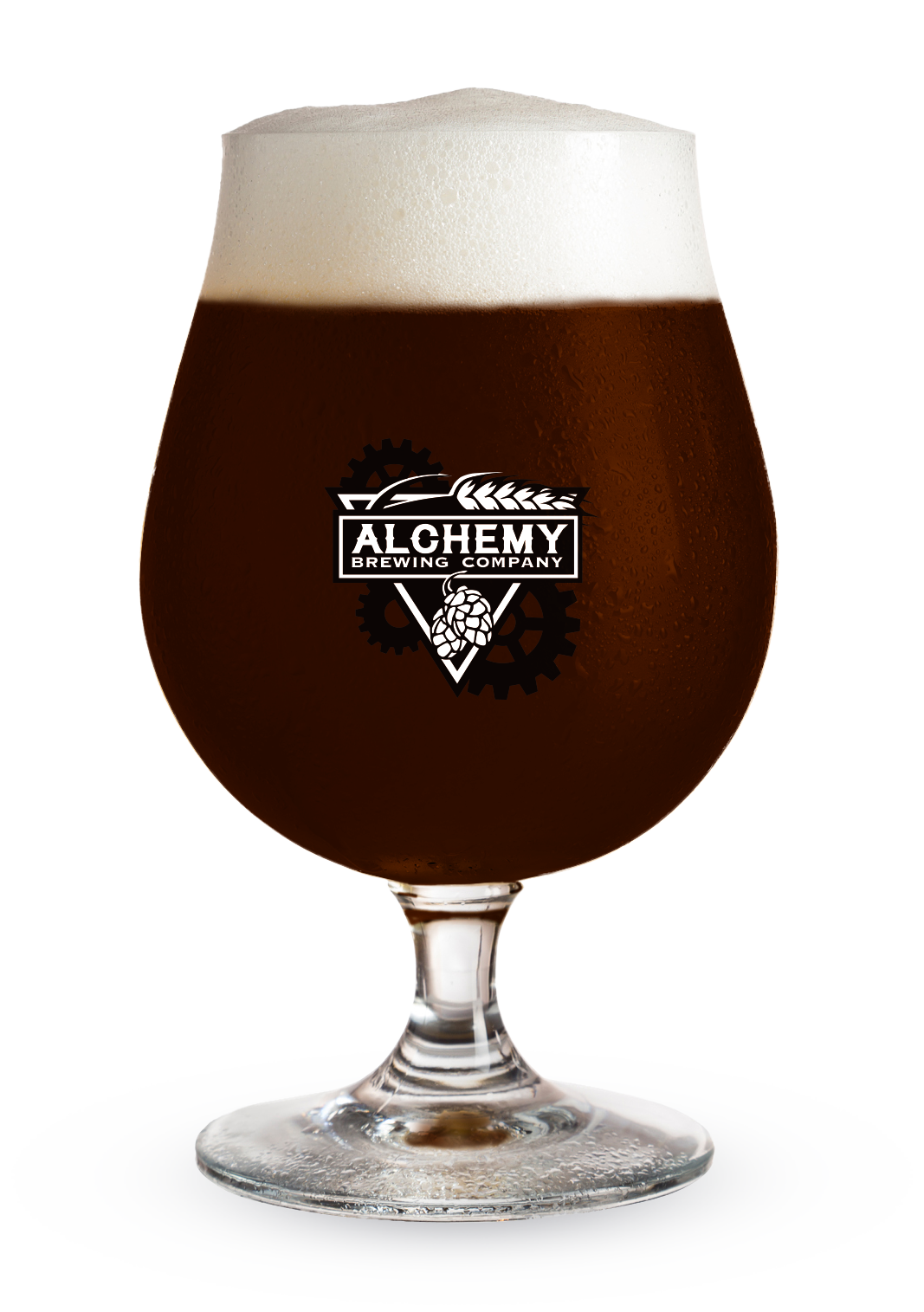 —
UH-60 BlackHop
Black IPA | Abv 6% IBU 45
Mosaic and citra hops combined with a full bodied malt backbone to create a dark hop treat.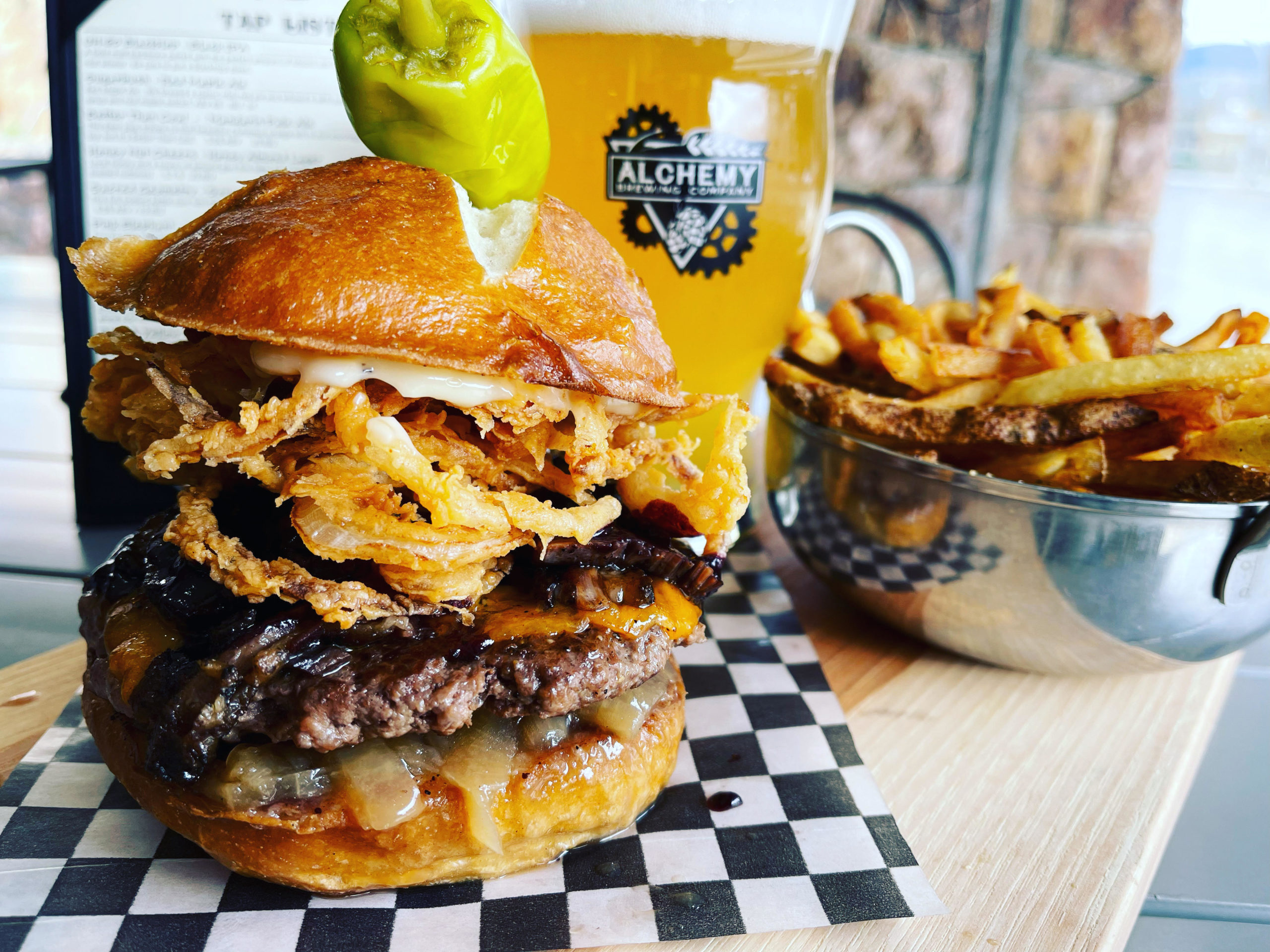 —
Alkemist Burgers
Hand Made with local beef
Made from local beef supplied by our pal "Benny the Butcher", We take great care putting together amazing burgers with scratch ingredients like our blueberry chipotle bbq sauce, house smoked bacon or freshly fried onion frizzle marinated in beer. 
We care about big flavor and doing things the right way makes all the difference. 
—
ALCHEMY WINGS
SMOKED WINGS :  Photo – Nacho Cheese
Kamloops Favorite wings !!
Dry rubbed, smoked and fried crispy with your choice of one of our many flavors.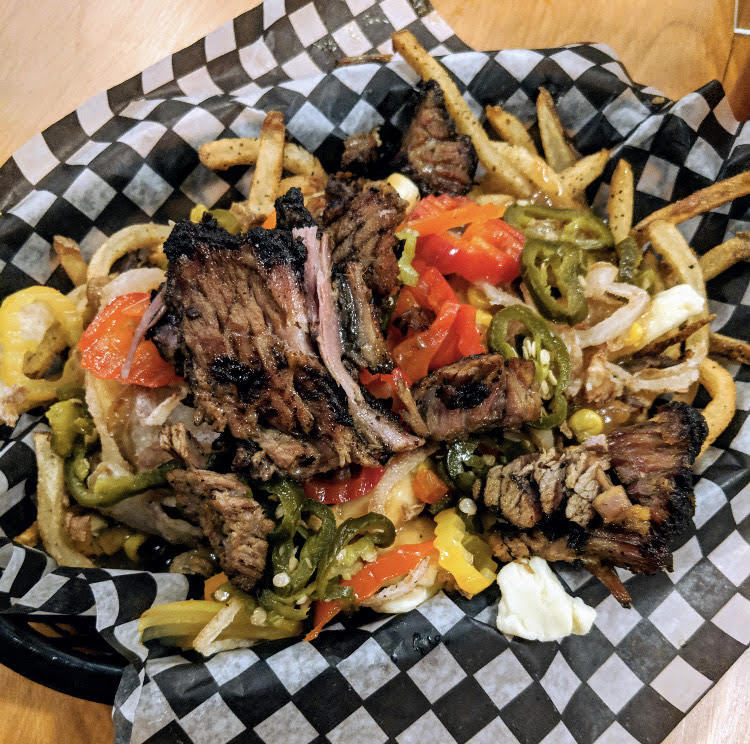 —
ALCHEMY FRIES
DISCO FRIES
Disco Fries are our take on Poutine incorporating our smoked BBQ.  We use only fresh hand cut shoestring fries.
Try the BBQ Throwdown, or go basic, you wont be disappointed.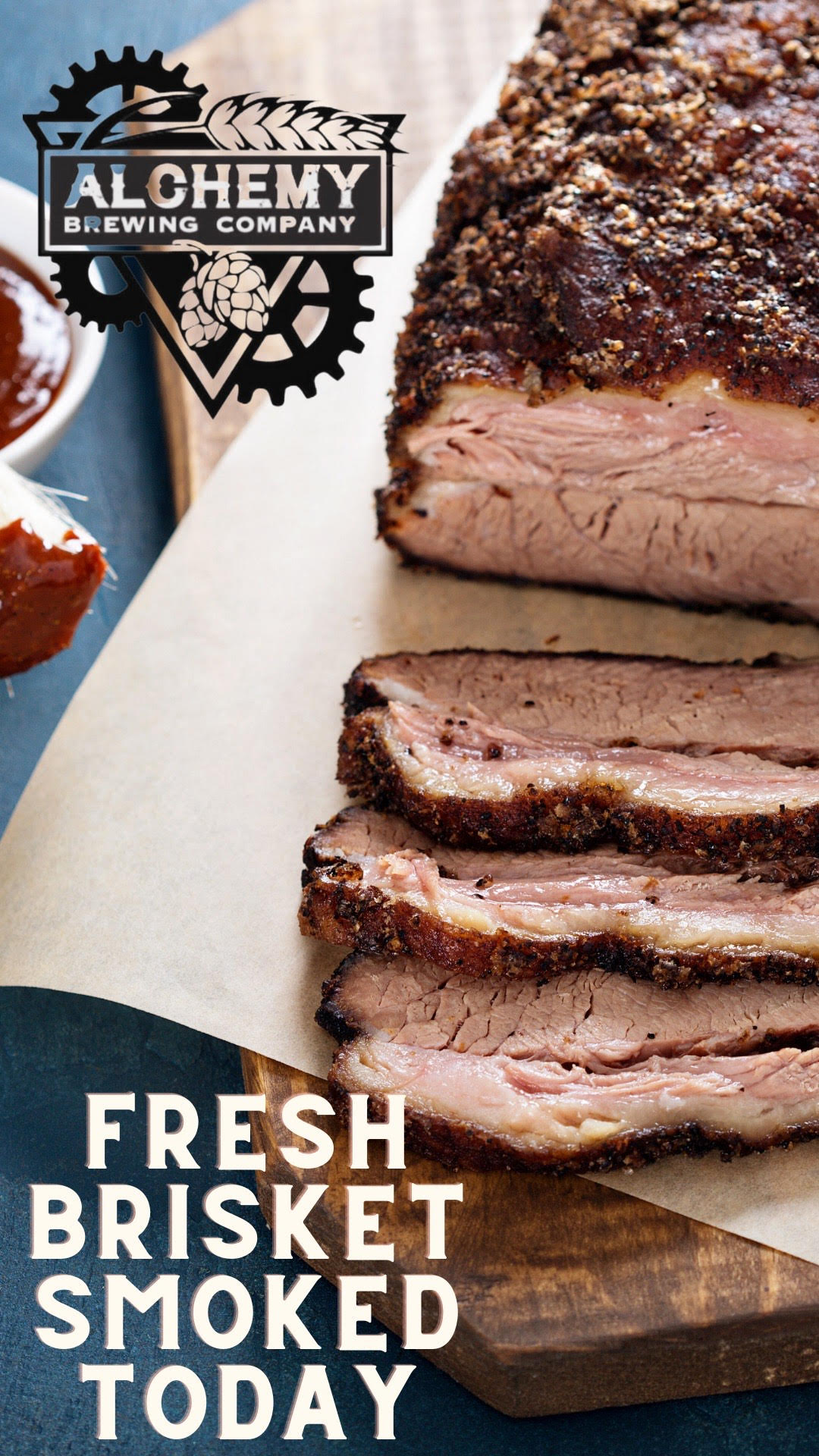 8oz of smoked brisket served with your choice of two sides.  We take great pride in serving the best and most authentic BBQ.  When you want real brisket, you come here. 
Looking to get a little "Piggy wit it" try our 14oz reverse sear smoked pork chop.  Alchemy brings real deal BBQ to Kamloops.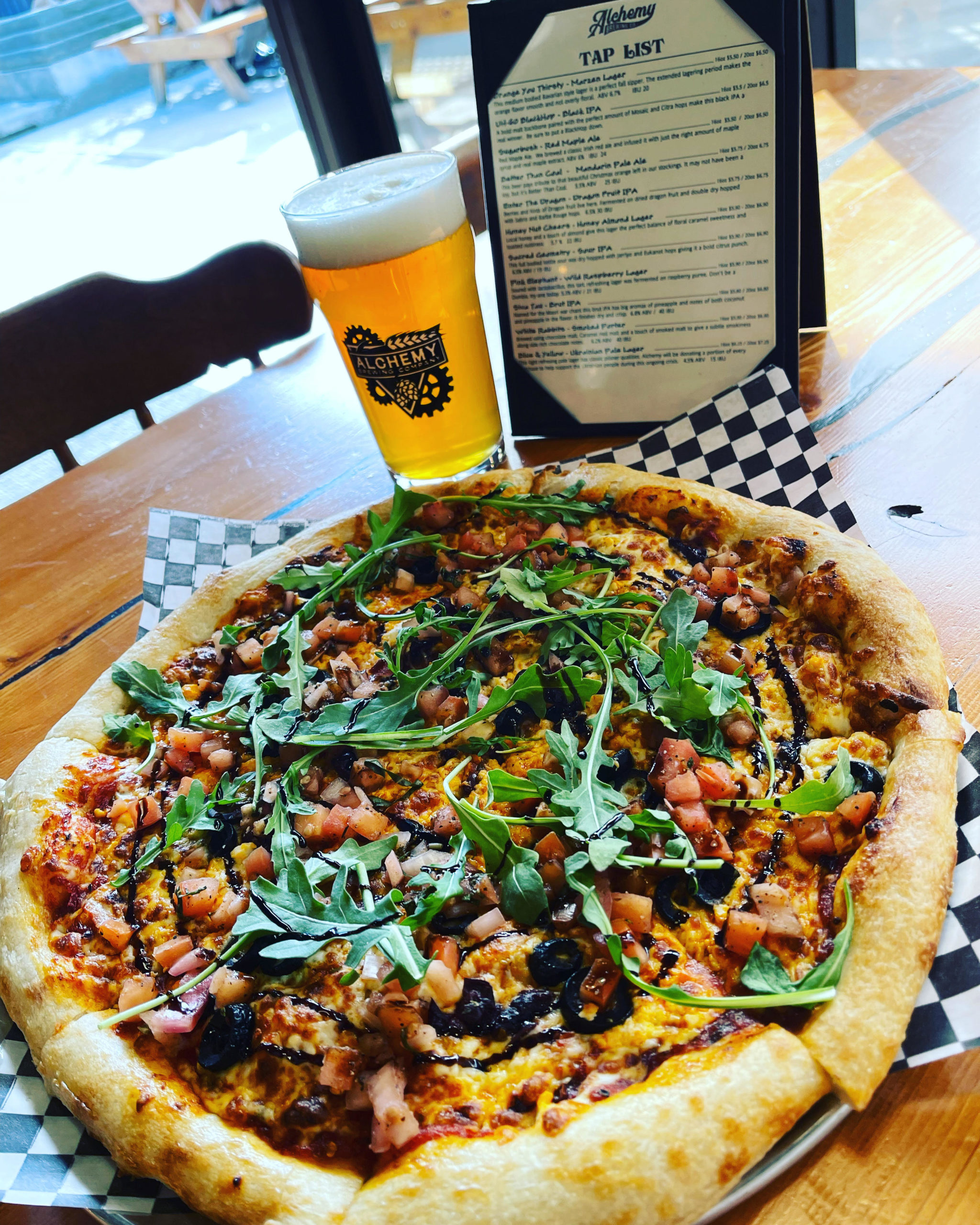 —
ALCHEMY PIZZA
Brick oven, fire cooked pizza
At Alchemy Brewing we feel that the best pizza's start with simple ingredients cooked with fire. We may get crazy with some of our creations, but we always deliver quality first.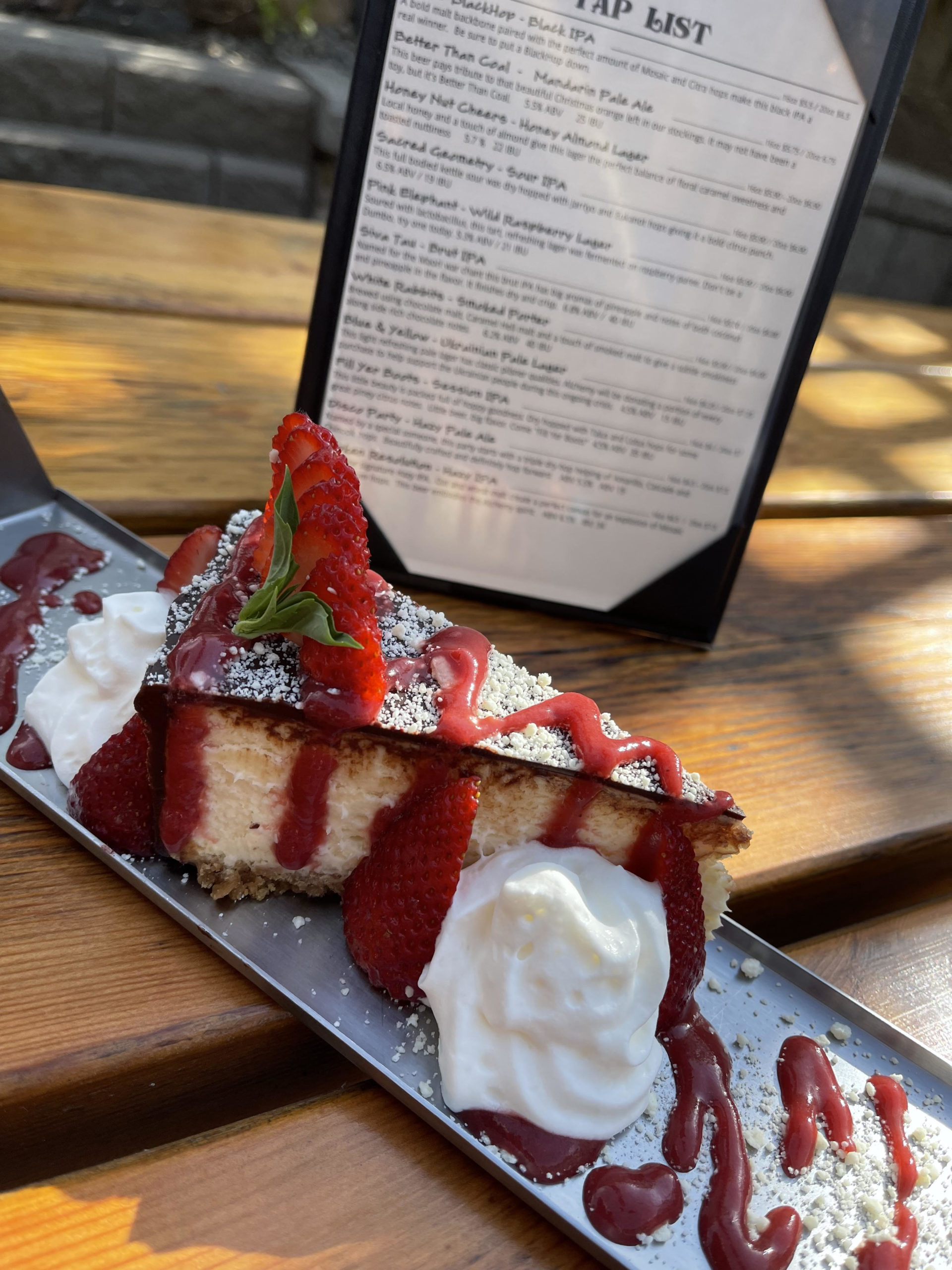 —
DESSERTS
Cheesecake / Creme Brulee / Deep Fried Peanut Butter Cups
We love getting creative. try one of our feature cheesecakes, or creme brulee.  If you want something a little more fun, try our deep fried peanut butter cups. 
Visit Us
We are located in the heart of downtown, Kamloops.
Store Hours
Sunday & Monday: closed
Tuesday - Thursday: 3pm - 10pm
Friday & Saturday: 2pm - 11pm